2023 Exam Enquiries
Well done the Class of 2023! We hope you are pleased with your results, and they will allow you to follow your future plans.
If you would like to make a request for a Review of Marking (ROM) please click on the link below:
GCSE Review Marking Request Summer 2023 Form
Please click here for a printable version of the GCSE Review Request Summer 2023 Form.
If you need to contact Mrs. Hine, Exams Officer by clicking here.
All request for reviews of results must be received by Monday 25th September 2023.
Unfortunately late requests cannot be considered.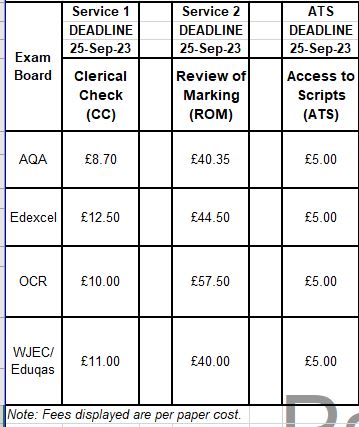 To view the2023 Results Letter please click here.
To view the JCQ post results services document please click here.