Our Pastoral System
One of the many strengths of the school is its excellent pastoral care system. We believe that students need to learn to behave as mature and responsible adults and that they will learn best when all members of the school community treat each other with respect.
We have high expectations of our students. We have a clear code of conduct based on the key ideas of respect for others, respect for self, courtesy, co-operation and consideration. All students at The Henry Beaufort School have a right to feel safe and make progress, without the behaviour of other students becoming a barrier to their learning.
The school has a rewards system which recognises the good behaviour of the students in the school. This positive behaviour strategy rewards students for their effort, progress and good conduct. The school has a clear system of consequences for unacceptable behaviour.
Vertical tutoring is a key contributor to the pastoral care system and is designed to provide opportunities for students of all ages to mix and work together. Every year group has a Head of Year, and the daily care of each child is the responsibility of the tutor who is able to support and care for students on a day to day basis.
"[Students] describe how the vertical tutoring helps establish strong relationships between students of different ages. They have a strong belief in the system, one of the strongest that the team have identified in working across a number of Hampshire schools"
Hampshire Inspection & Advisory Service
Communicating with the School - Guidance for Parents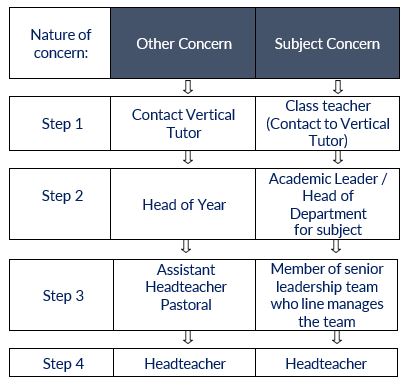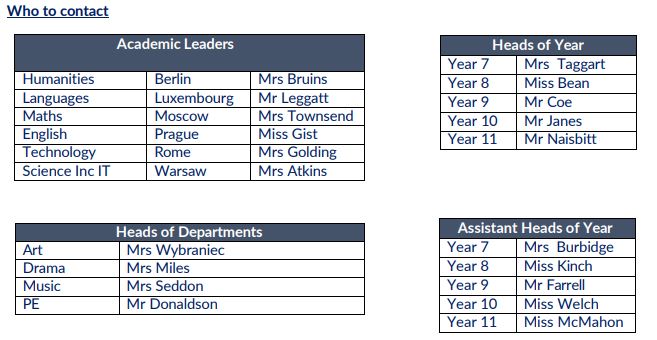 The History of our Name and Crest
The Henry Beaufort School was opened in September 1971. The school bears the name of a Bishop of Winchester who died in 1447. Henry Beaufort was Bishop of Winchester and three times Chancellor and is buried in Winchester Cathedral. He was a highly regarded representative of his country abroad.
In order to echo this connection with other countries and cultures, and looking forward to other European links through our International School award, European cities have been chosen as names of the seven faculties. Each of these cities has a connection with the curricular team to which it is linked:
Faculties
The school has the following faculties:
Athens: The Physical and Expressive Arts; Berlin: The Humanities; Luxembourg: Modern Languages; Moscow: Mathematics; Prague: English Language and English Literature; Rome: Technology; Warsaw: Science and IT. Apart from the Expressive Arts and PE who are led by individual Heads of Department, each faculty is led by an Academic Leader.
Please click here for staff contact details.