Lord-Lieutenant presents alumni at Presentation Evening
This year, we were delighted to welcome a particularly special guest to our annual Certificate Presentation Evening - Nigel Atkinson Esq, HM Lord-Lieutenant of Hampshire. The Lord-Lieutenant was invited to attend the event to present the Class of 2016 with their GCSE exam certificates as well as subject and whole-school awards.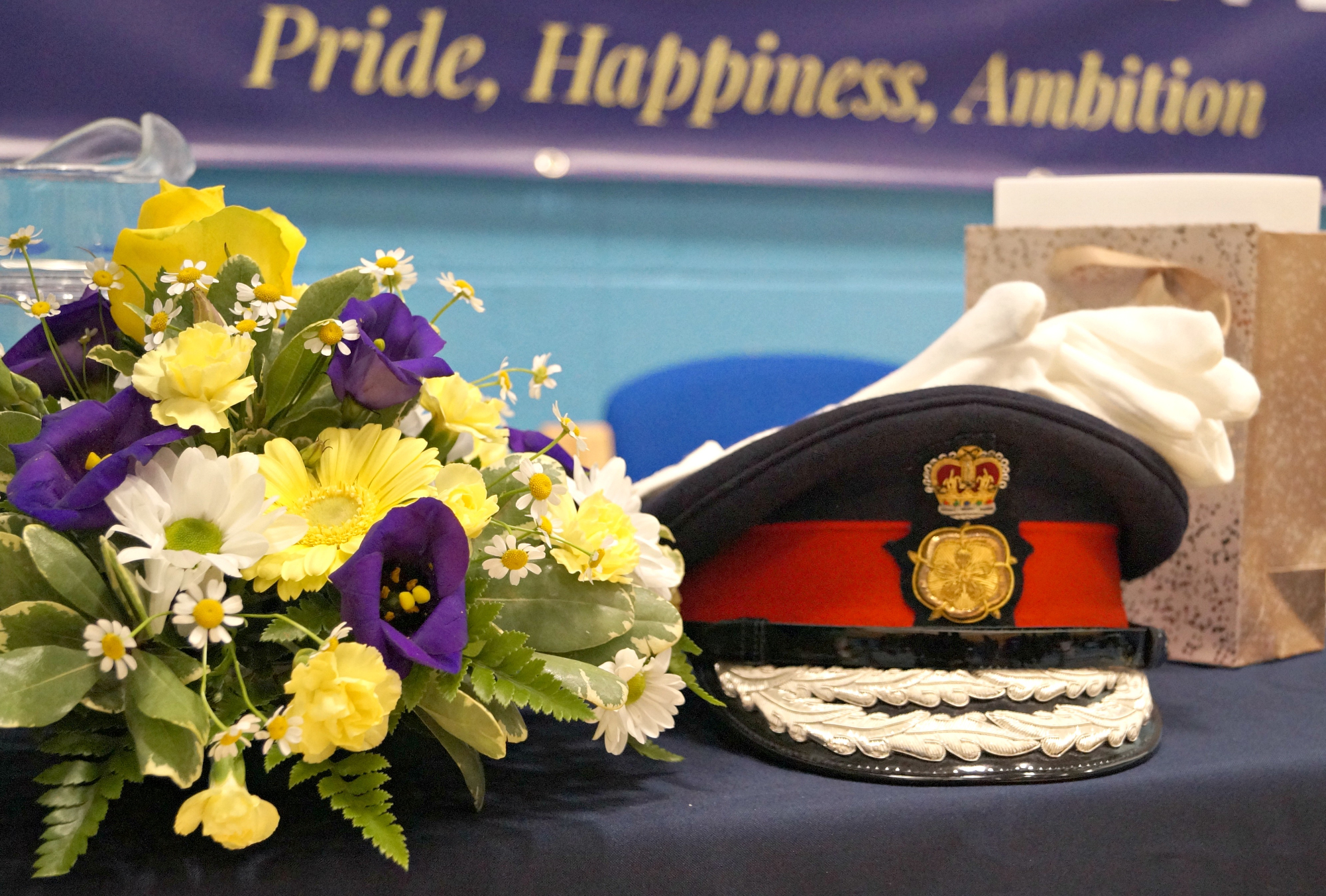 The Lord-Lieutenant, who is appointed on the advice of the Prime Minister to act as the Queen's representative in the county, attended the event on Thursday December 1st. Mr and Mrs Atkinson arrived at 6.30pm to a drinks reception held in our newly refurbished library. The main event of the evening began promptly at 7pm, where the students, parents and staff enjoyed hearing citations for award winners, an encouraging speech delivered by Senior Deputy Headteacher Mrs Scott, on behalf of Headteacher Miss Hearle, and an inspiring speech from the Guest of Honour, the Lord-Lieutenant. Mr Atkinson told stories of his time in education, and how he progressed through his varied career to become Lord-Lieutenant of Hampshire, as he is today.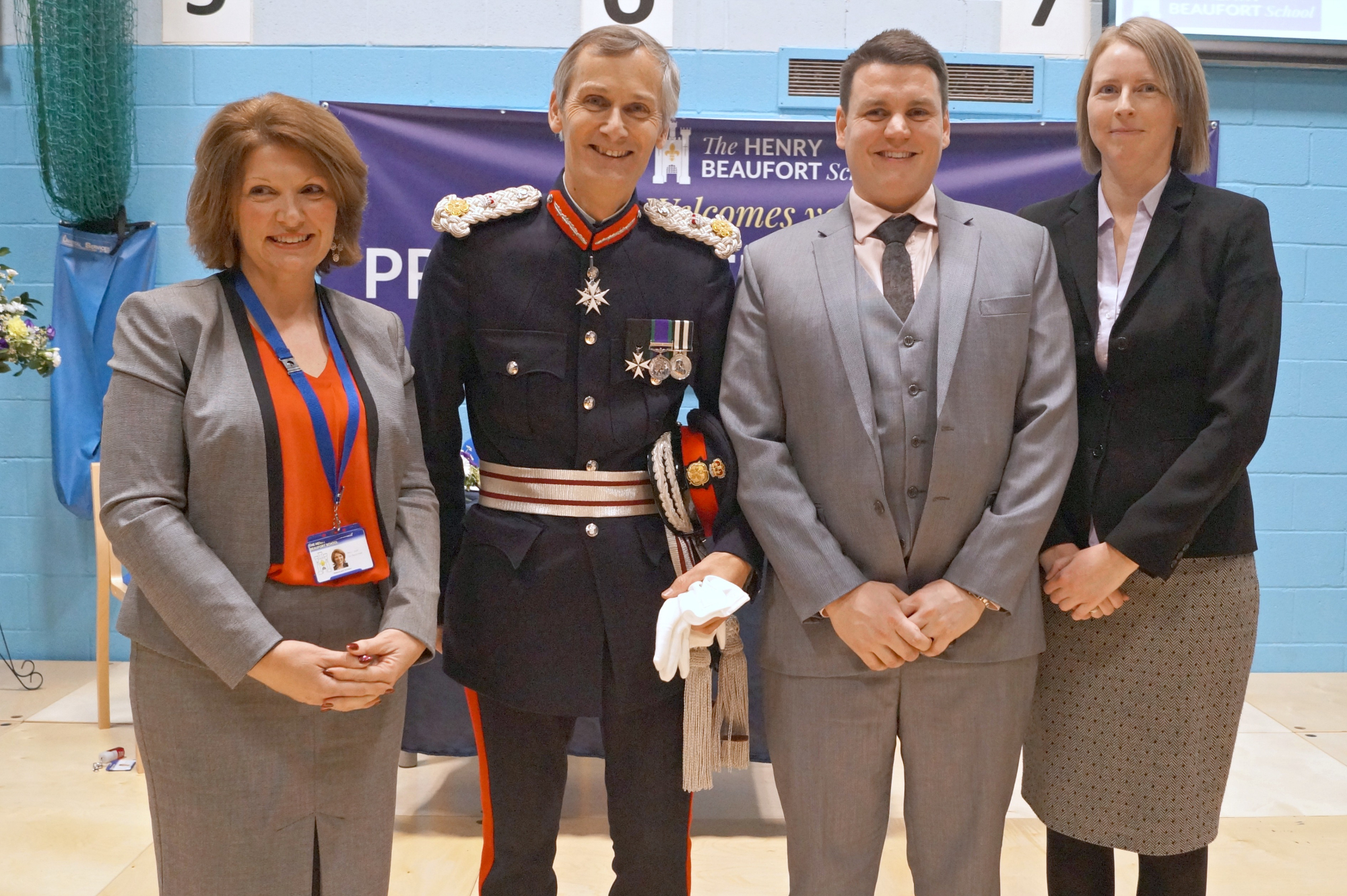 Mrs Scott said: "It is with a huge sense of pride that I reflect on our Year 12 Certificate Presentation Evening. The students demonstrated their pride, maturity and sense of achievement as they were presented with their exam certificates by Nigel Atkinson Esq, HM Lord-Lieutenant of Hampshire. I was full of admiration for the way the students stepped up to the challenge of their GCSEs. They took on the challenge of work; of revision; of staying at clinics after school; refining and honing their skills in preparation for their exams. And the results speak for themselves. I hope that The Henry Beaufort School has helped to shape their future and that this future is bright, exciting and full of promise".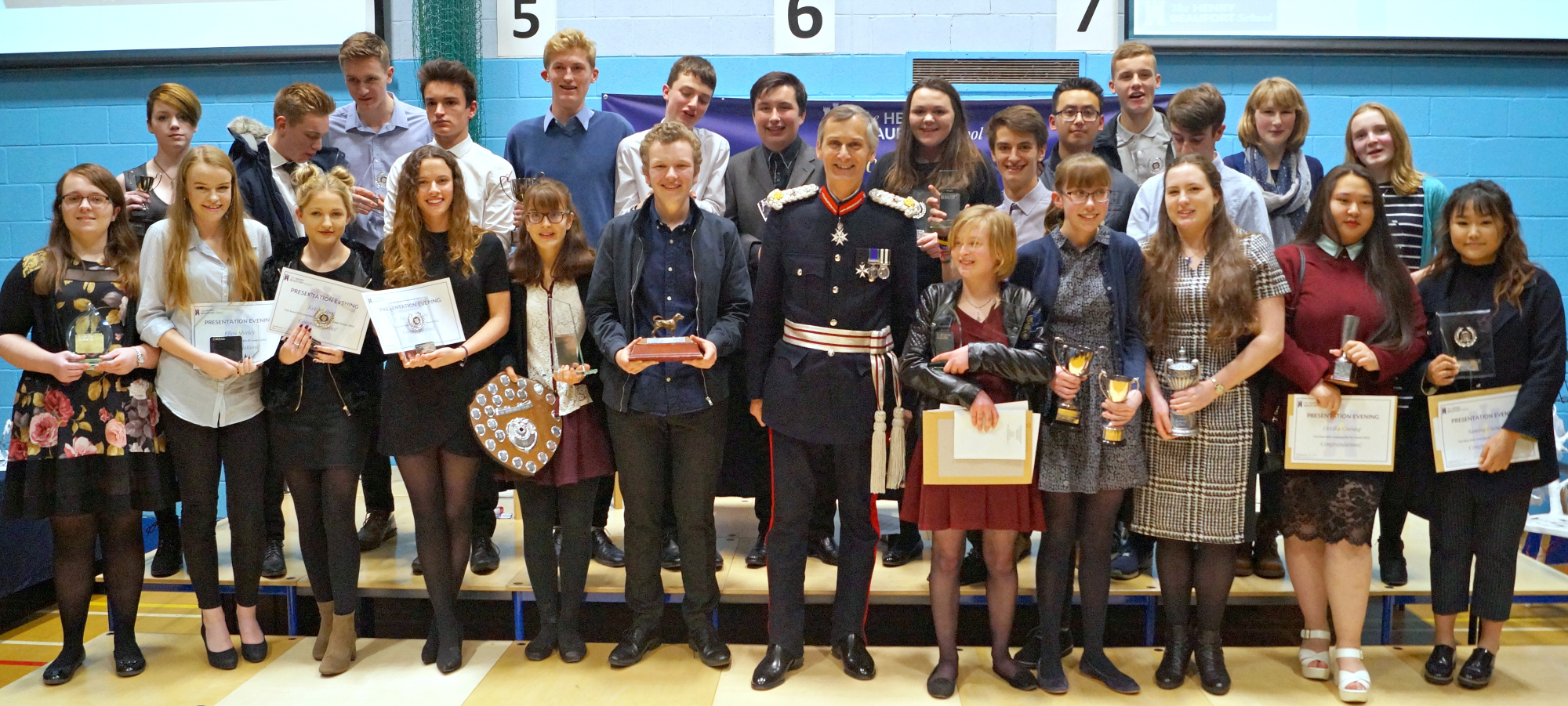 Mr Atkinson enjoyed photographs and conversation with students and parents after the formal proceedings. We were honoured to have such a high profile guest attend their awards and would like to extend their thanks to Mr Atkinson and his wife for their acceptance of their invitation.
Congratulations to the Class of 2016!