Art GCSE Exhibition Private View
Year 11 students exhibit GCSE Art work to friends and family
The Art GCSE Exhibition Private View took place on Tuesday May 19th this year and as ever, the evening was an occasion for real celebration and sharing.
At the Private View, Year 11 students bring their friends and family along to the exhibition of their work to show them what exactly they've been doing in their Art GCSE for the last 2 years. It's always a wonderful experience to see all the Art work together at the end of all the hardwork and a lovely opportunity for students, parents, family members, teachers and governors to share in the sense of pride and achievement.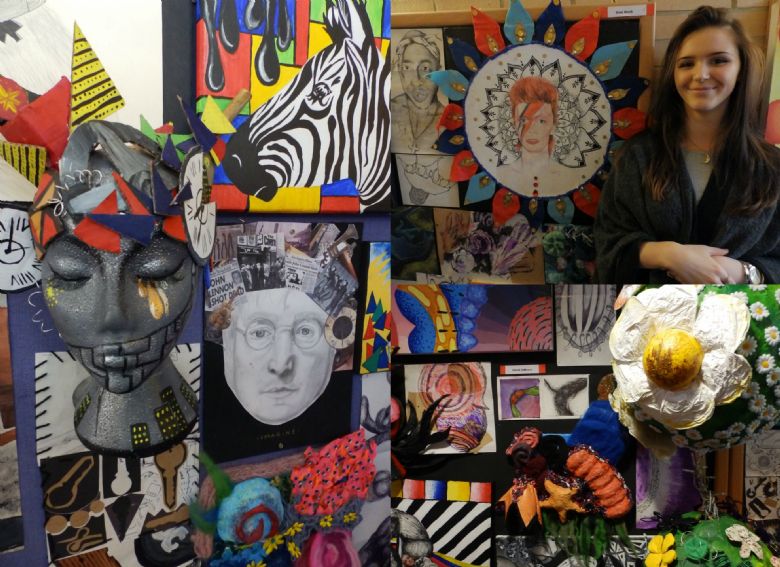 This year the Art work looked particularly strong and vibrant and all those who attended seemed very impressed with what they viewed, both in the students' final pieces and in their sketchbooks which document the ideas, research and observations which support them.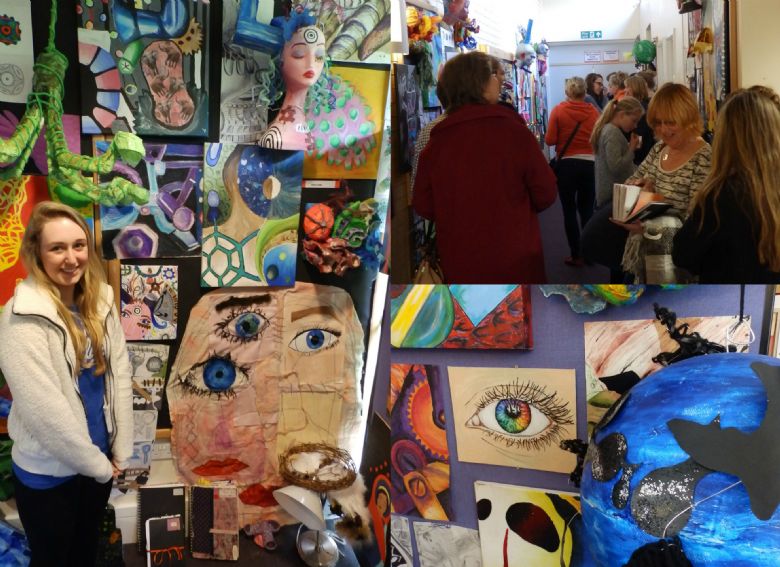 The students themselves should feel hugely proud of the wonderful Art they've created, as well as what they've learned and experienced along the way. We will miss our Year 11s a lot and wish them every success for the future.
Best wishes from Mrs Wybraniec and Mrs Lyons