Uniform & Equipment
The supplier for The Henry Beaufort School uniform is Stevensons. Uniform is purchased directly from the supplier for delivery to your home.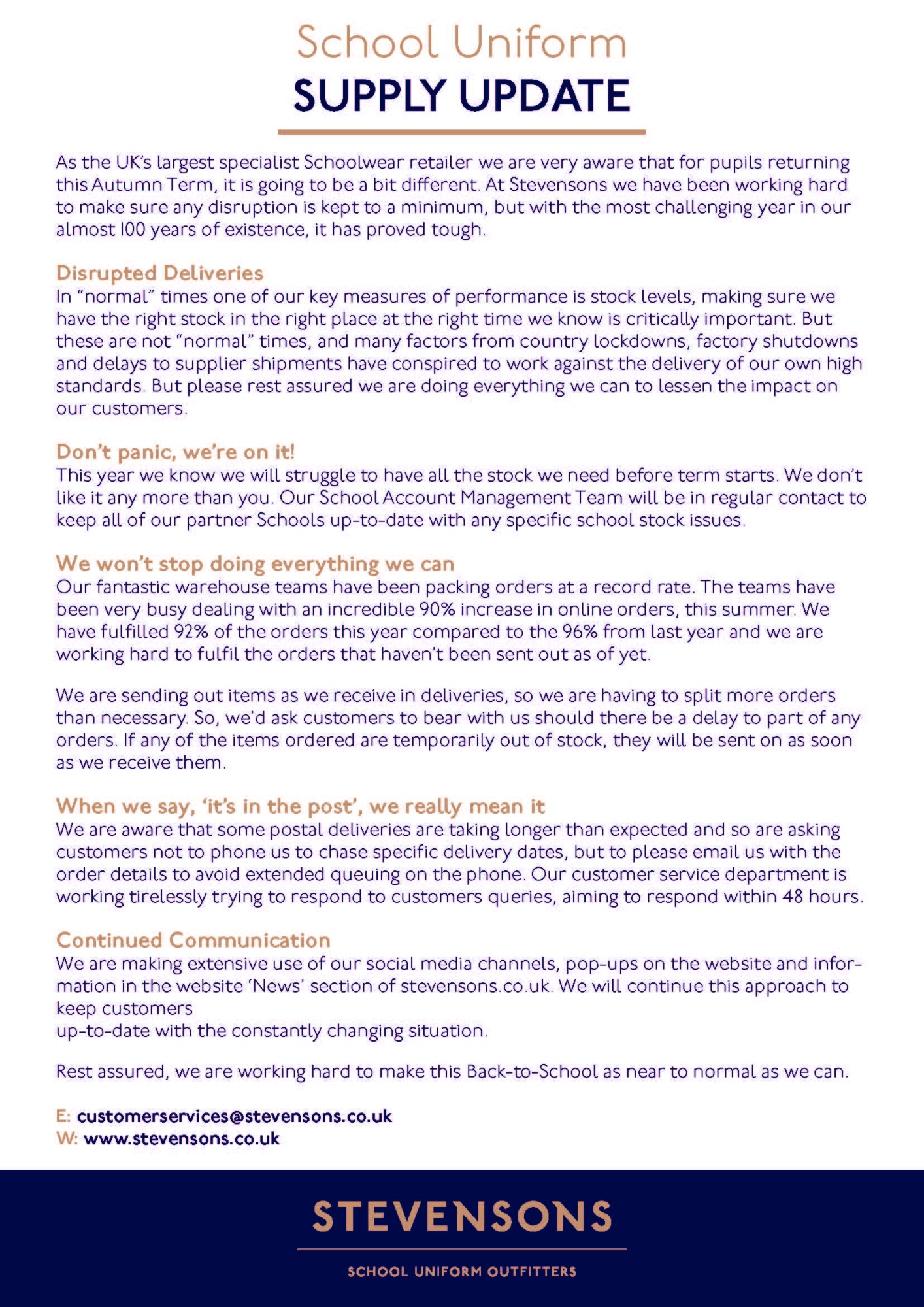 Stevensons Response to COVID-19
Due the current coronavirus outbreak and the extent of school closures announced yesterday, we are having to close our retail branches until further government information is published with regard School opening. Please visit our website www.stevensons.co.uk to place an order online.
Our number one priority is the health and wellbeing of our staff, customers and school partners.
Stevensons are taking the outbreak very seriously, we remain well informed of the developing situation and are following all advice and recommendations set by the Government.
Although we have had to close our branches you can still buy your uniform online by placing an order via our award winning website, www.stevensons.co.uk.
For up to date branch information or to place an order please click here.
Full school uniform should be worn at all times including travel to and from school.
Make-up
Make-up (including nail varnish, nail extensions and false eyelashes) should not be worn at all by students.
Jewellery
A maximum of one small ear stud in each ear for girls and boys. No other fashion jewellery is acceptable apart from one piece of jewellery related to faith.No friendship bracelets.
Hair
As a Health and Safety measure, long hair should be tied back from the face during practical lessons. This applies to both boys and girls. No extreme hair styles or colours are permissible e.g. two-tone hair colour.
Bags
A plain, dark coloured bag (eg black, brown or blue) that is appropriate for day-to-day use. Any logos must be discreet and no larger than a credit card size.