Miles for Mac - £9,000 raised for Children in Need
On Saturday 16th September, two Henry Beaufort students and two members of the Senior Leadership Team joined a group of fundraisers to complete a 16-mile walk held in memory of Mac Sutcliffe, a student who tragically died on his way to school last year.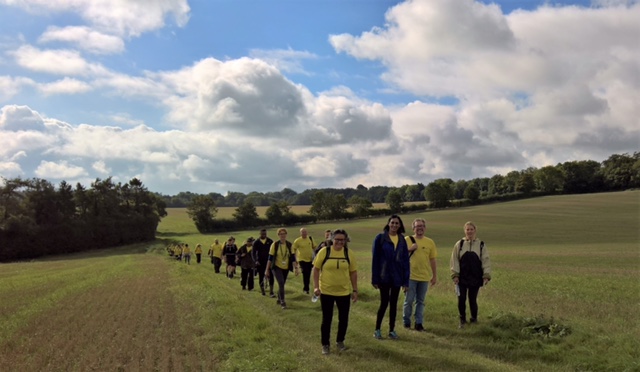 To celebrate his life, Year 11's Amy and Terri-Marie (pictured above), Headteacher Miss Hearle and Senior Deputy Headteacher Mrs Scott joined 30 staff from the Financial Conduct Authority (FCA), where Mac's Father Richard works, as well as family and friends in walking from The Henry Beaufort School to St Mary Bourne, where Mr and Mrs Sutcliffe live, on Saturday. A good pace was set, with walkers averaging 20 minutes a mile on the sunny autumn day. The final mile was said to be spectacular, as the walkers descended the last hill into St Mary Bourne with the sun shining and the church bells ringing. They were greeted by a wonderful afternoon tea laid on for all the participants.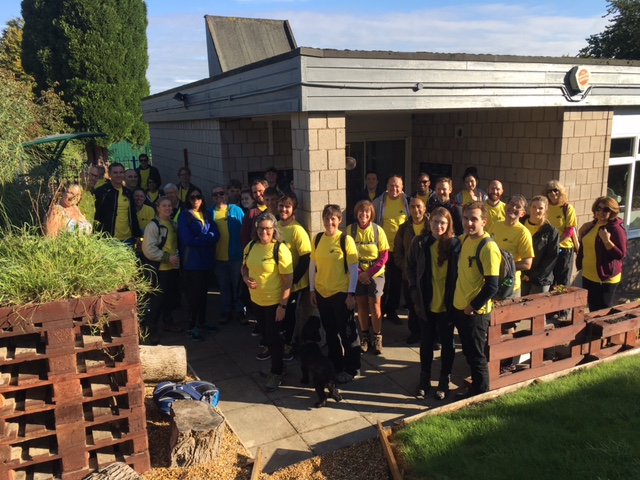 The walk has raised over £9,000 which will go to the charity Children in Need.
Mr Sutcliffe said: "We are so grateful for the support of all our friends and colleagues who gave up their time to walk 'Miles for Mac', and for all the various money raising activities for this special charity."