GCSE Results 2017
The Henry Beaufort School maintains its position as a school of 'high standards' [Ofsted 2017]
2017 marks another year of excellent exam results for The Henry Beaufort School despite the increased rigour in examinations. This summer sees the first awards of the new grade 9 in GCSE English, Maths and English Literature following GCSE reforms in these exam subjects. This means that this year's results in these subjects are not directly comparable with any previous year's results.
English and Maths GCSE's are now graded with a new scale, 9-1, with 9 being the highest grade. Grade 9 is not the same as A*; it is a new grade designed to recognise the very highest performing students. Ofqual have stated that; 'The new grades signal that more challenging content has been studied'.
Whilst English and Maths are graded 9 to 1 this year, all other subjects are still graded at A* to G.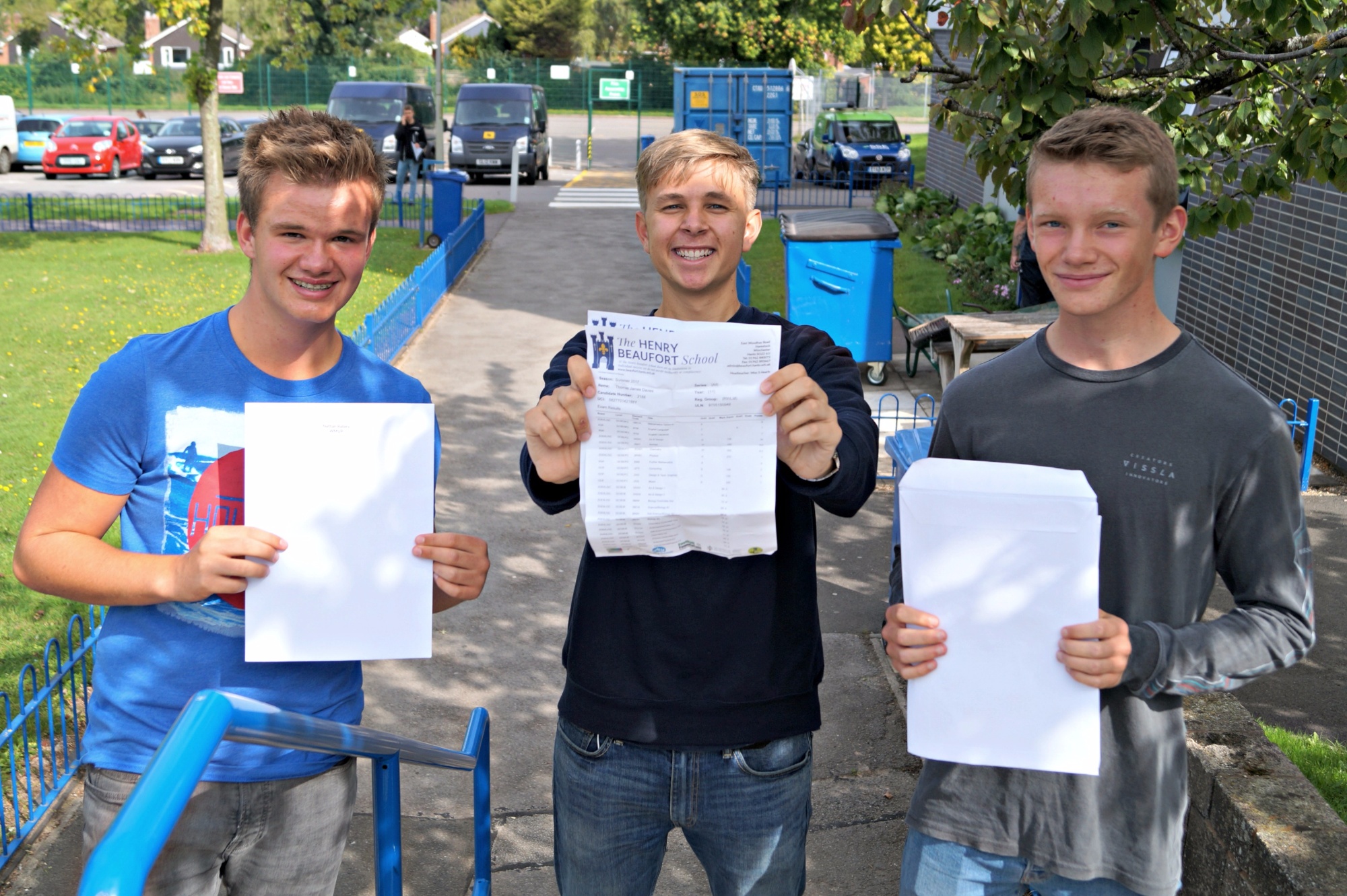 Although Ofqual have stated that fewer grade 9s are being awarded than the previous A* grade, The Henry Beaufort School are thrilled that so many of our students have attained this prestigious grade. In English nine students attained the grade 9, in English Literature 14 students attained the grade 9 and in Maths 8 students attained the grade 9. Ten students in the year group achieved two grade 9's with Daniel on a hat trick of 3 grade 9's! A special mention should also go to Maya and Ben who achieved six A*/A grades and 8+ in Maths, English and English Literature.
Ofqual have stated that 'this year, broadly the same proportion of students will get a grade 4 or above as would have got Grade C or above in the old system.'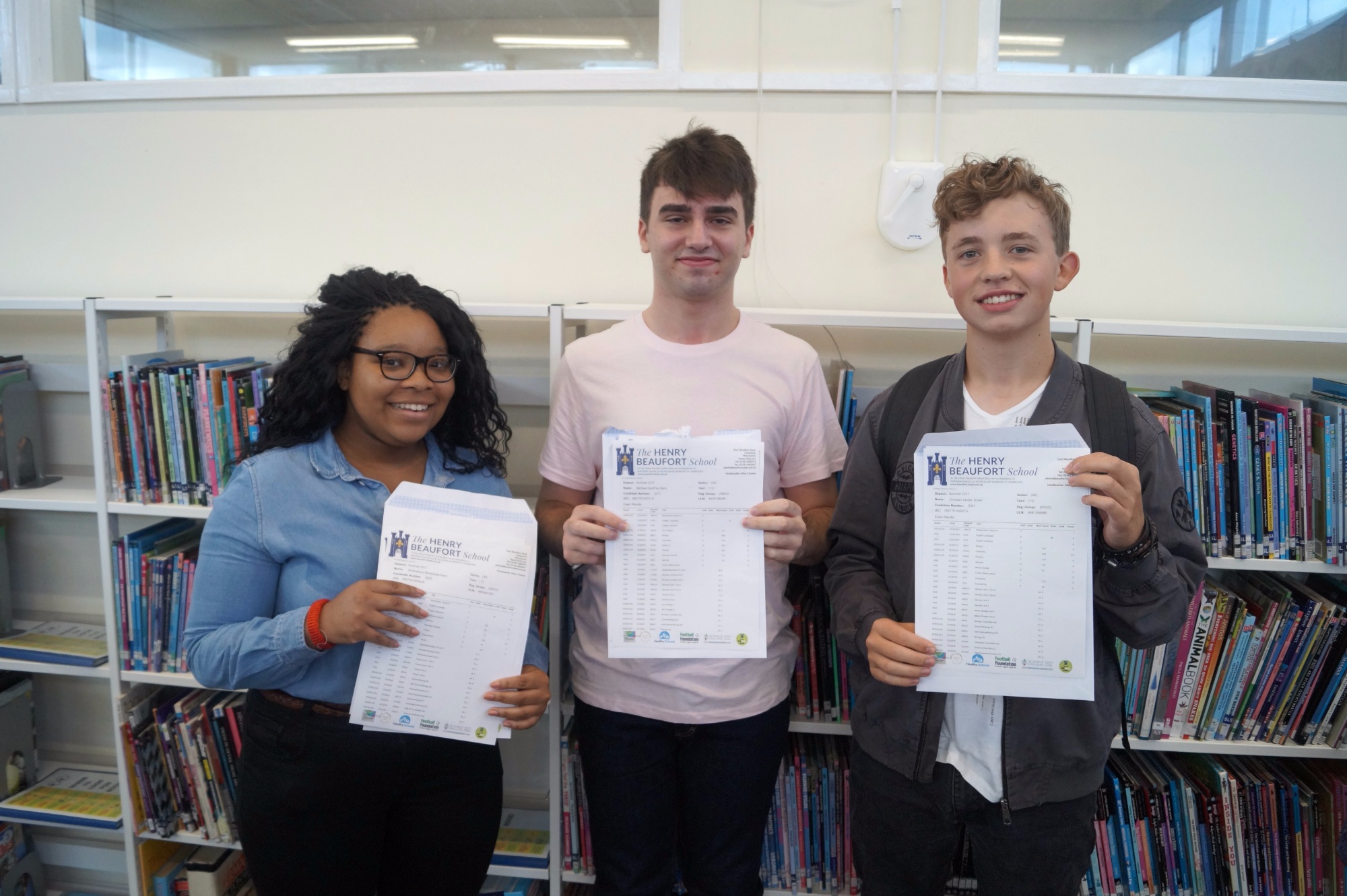 The proportion of students achieving a grade 4 or higher in English and Maths is 75%.
32% of all students gained between 7-9 in English with 22% gaining between 7-9 in Maths.
112 Science GCSE results were at A*/A with 76% of all students achieving two A*- C grades in this subject.
72% of all students this year attained five A*- C grade or equivalent passes including Maths and English.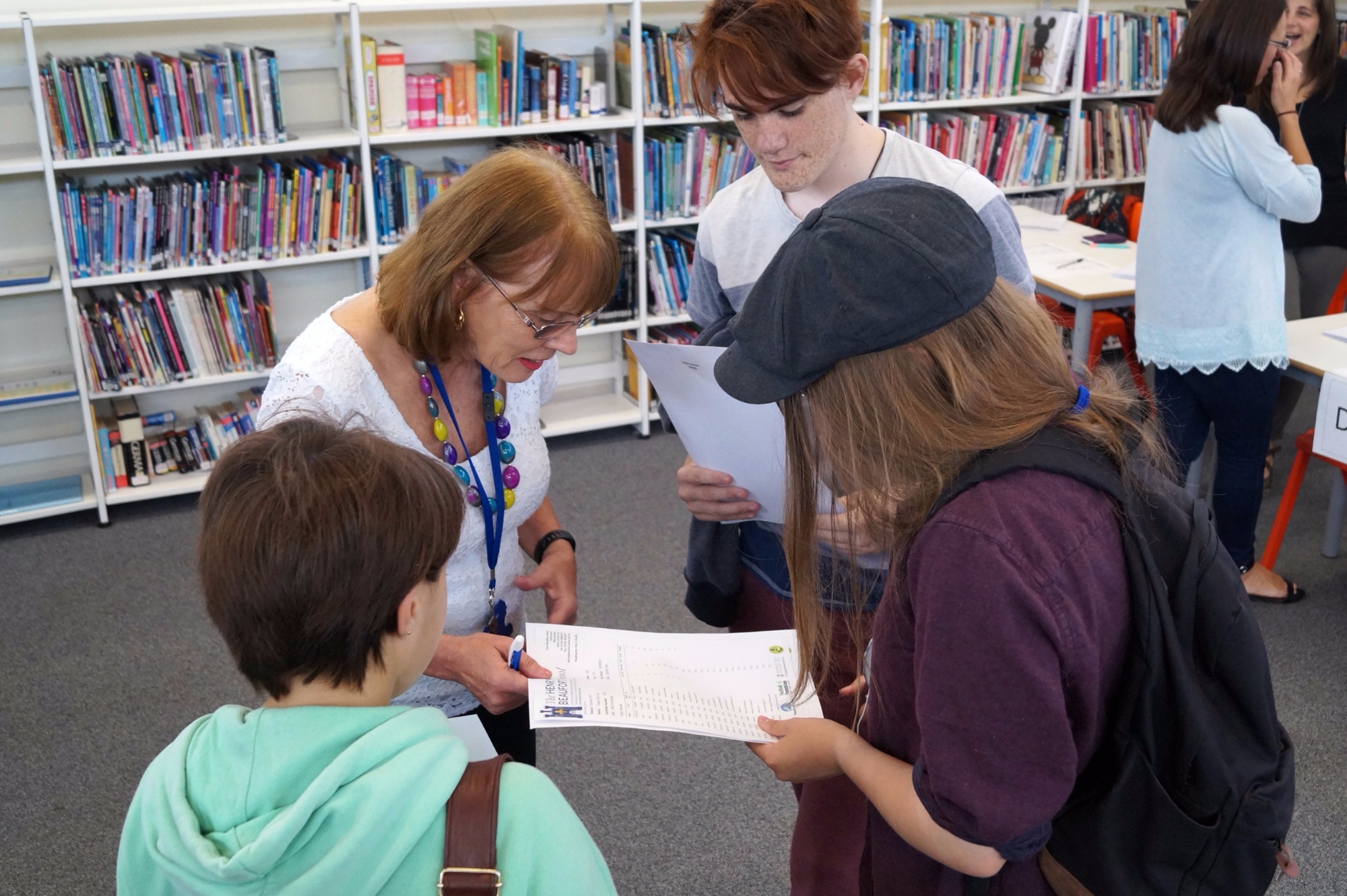 Miss Hearle, Headteacher said, 'We are delighted with the excellent achievement of our students across the range of GCSE results but inevitably the spotlight will be on the success of our students in the new English, English Literature and Maths GCSEs. These superb results for the school are testimony to the hard work and dedication of the teachers and the absolute determination of our students to rise to the challenge of the rigorous new examination system. Thirty-two Grade 9's across these three GCSE's is a clear indication of how well able students achieve at The Henry Beaufort School. Congratulations also to the PE department whose students achieved 81% A*- C grades. We are also delighted with the notable achievements of Robin and Ceira who have demonstrated outstanding progress since Key Stage 2 across all of their GCSE subjects.'