Southern Gymnastics Arco & Tumbling Competition
On Sunday 2nd April, 11 Gymnasts from The Henry Beaufort School headed to Southampton Gymnastics Club to take part in the Southern Gymnastics Acro and Tumbling Competition. The girls had been working hard in Gym Squad with Jess from Treasure Gymnastics practicing their routines.
The Tumblers were first up, with Saskia (Y10) winning Gold in the Over 14/Under 19 Competition – Saskia is an incredible tumbler and is a member of the National Squad tumbling team!
Next up were the U14 Tumblers – which included Daisy and Harriet. Both completed some excellent runs. It was a great experience and they finished 15th and 14th.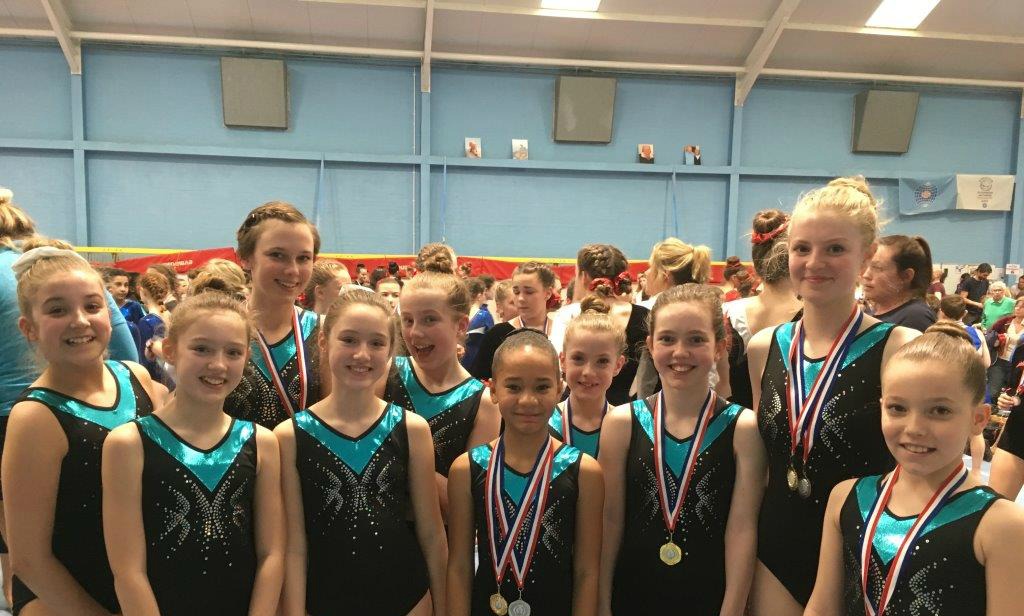 The 4 Pairs took to the floor next - their routine was performed to music and had to include certain elements, for example a variety of pair balances. First up was Jessica and Emily. In the same age category were Emily and Ebony. Both pairs did a fantastic job and seeing as this was their first every competition, they performed with real confidence with both pairs finishing in the top 10.
Next up was the older age group – this included Hollie with Brynee and Eleanor with Linea. They both performed amazingly! Eleanor and Linea finished 2nd overall and were presented with the silver medal. Brynee and Hollie finished 4th (just 0.03 marks off Bronze!).
Finally, the group performance closed the competition, which included six of the Henry Beayfirt gymnasts – Brynee, Linea, Eleanor, Hollie, Daisy and Harriet. They were incredible and finished 1st overall in the regional age category and were presented with their gold medals!
A great day of gymnastics with some real talent on show! Well done all involved!
Gymnastics club continues to run after school on a Monday (2.40pm – 3.40pm) and is run by qualified, well experienced coaches from Treasure Gymnastics. ALL students are welcome to attend after Easter.