Sky Sports Mentor visits Henry Beaufort
On Wednesday 7th December we welcomed Sky Sports Mentor Cassie Patten into school. Cassie is a British freestyle swimmer and coach who won Bronze in the 10km Open-water Event at the 2008 Beijing Olympics. We also welcomed Heather Fell, who also competed at the 2008 Beijing Olympics, winning Silver in the Women's Modern Pentathlon - two Olympic medalists!
During the morning Cassie was interviewed by our Skills Base students, who had planned their questions before as part of their English lessons. There were some brilliant questions and answers!
During the next session, Cassie delivered an inspiring assembly to all of Year 7, where she shared her success and told them all about being an Olympian and competing in Beijing. It was a fantastic assembly, the year group listened to the wonderful success stories that Cassie shared with them.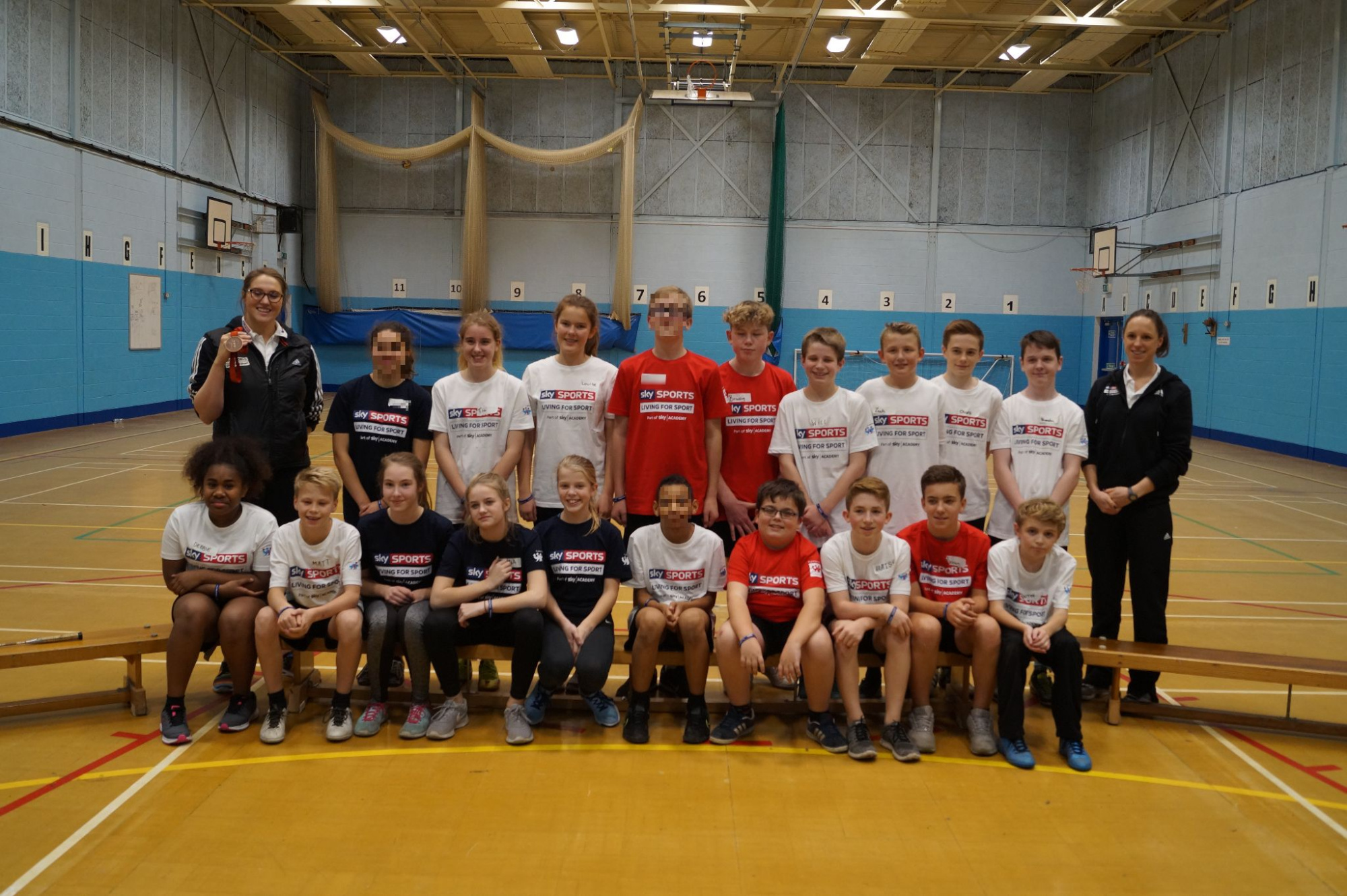 In the afternoon a group of 20 students from Year 8 took part in the 'Steps to Success' workshop which is part of the Sky Sports Living For Sport Initiative. The six keys to success are designed to help young people to develop valuable life skills that will help them in and outside of school, now and into the future. These also are the top six life-skills athletes identified as enabling them to achieve success in sport.
The six keys to success are;
1. Mental toughness
2. Hunger to achieve
3. People skills
4. Sports and life knowledge
5. Breaking barriers
6. Planning for success
It was a great day! The students were a credit to the school, they fully engaged in all of the activities with real enthusiasm and hopefully they got a lot out of this amazing opportunity.