Charitable winners at Henry Beaufort
During the 2014-15 academic year, 28 students from The Henry Beaufort School took part in a project for the Girls 4 Girls charity, an initiative to encourage enthusiastic sewers to channel their talents into creating dresses for young women and girls in the extremely poor parts of Africa. It is part of a worldwide project, with the simple premise that every girl deserves at least one dress, and the chance for dignity and pleasure when wearing it. You can read about the work in progress here, in our July article. The girls who volunteered on the project made dresses from pillowcases which are then sent to girls in the Gambia who only have one basic outfit each - some only an old adult male t-shirt to wear.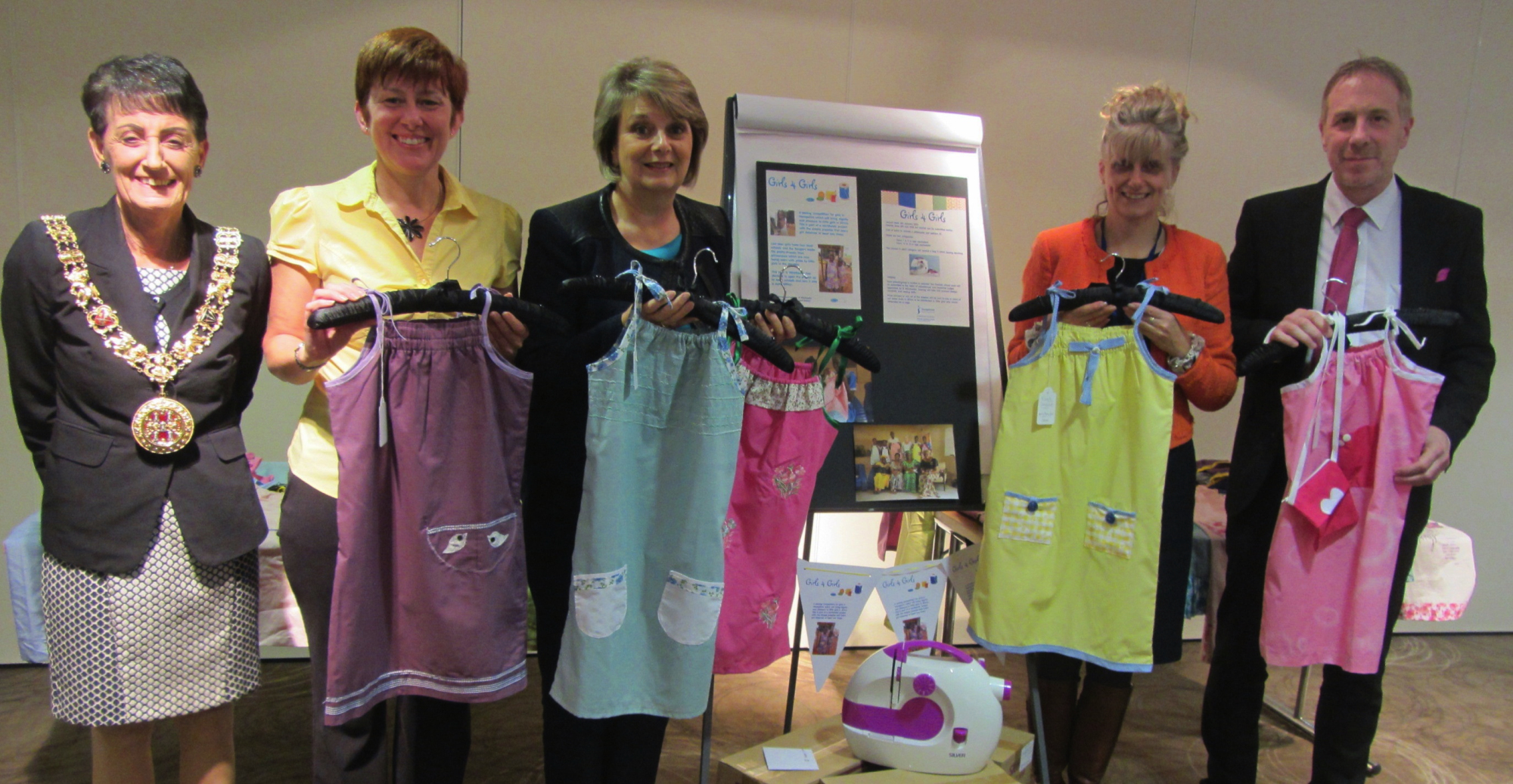 Although this was predominantly a charitable project, there was also a competition between the different schools for the best dresses in each age group. The Henry Beaufort School were thrilled to learn that Rebekah Hook (then Year 8) & Niamh Sofflet (then Year 7) won their age categories. Each of the girls were lucky enough to win a sewing machine. Headteacher Miss Hearle & Mrs Hill, who oversaw the project, attended the presentation - it was a lovely surprise to find that Henry Beaufort students had won two of the awards on the night. Well done girls!