Year 8 welcome Bletchley Park for online safety workshop
Year 8 take part in workshop with Intel Security and Bletchley Park to learn the need for online safety
On Thursday 25th June, The Henry Beaufort School welcomed a special guest – Intel Security Online Safety Officer from Bletchley Park, Nicola Gale. Once Britain's best kept secret, Bletchley Park is now a heritage site where visitors can explore the iconic World War 2 Codebreaking Huts. Today, they partner with Intel Security to offer online safety programmes in schools across the country.
Ms. Gale worked with Year 8 during the afternoon to offer them an insight into the necessity for online safety. The programme is designed to encourage people of all ages to think about their safety in the online environments, outlining common sense approaches and highlighting concerns. There was also a parental session held in the evening to give parents the chance to ask questions and learn about monitoring internet usage.
By the end of the workshop, students were able to recognise different areas of online safety, distinguish between a variety of online risks and understand the link between themselves and potentially risky behaviour online.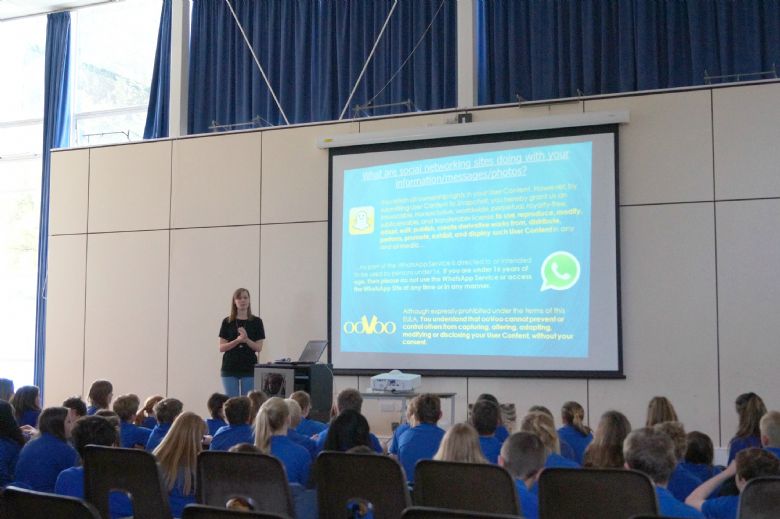 To download the presentation Ms. Gale gave to parents, please click the download below.