Summer Concert - 'Rising Stars'
Information regarding the Music and Drama Summer Concert - 'Rising Stars'
The Henry Beaufort School would like to invite you to our 'Rising Stars' concert on Thursday 2nd July at 6.00pm in Drama 1, Beacon Arts Centre.
The evening will be an opportunity for students to showcase their talent and share some of the Music and Drama they have been working on both in their curriculum lessons, school instrumental lessons, and also at extra-curricular activities.
The concert will consist of performances from school ensembles including Brass, Percussion, Vocal & Woodwind as well as various smaller ensembles, groups and several solos.
Tickets will cost £4 for adults and £2 for children and senior citizens. Payments may be made online, or via cash or cheque made payable to Henry Beaufort School.
I would be grateful if you would provide the payment and return the reply slip (downloadable below) to the Finance Office by Monday 29th June. Tickets will be offered on a first come first serve basis.
We look forward to seeing you there.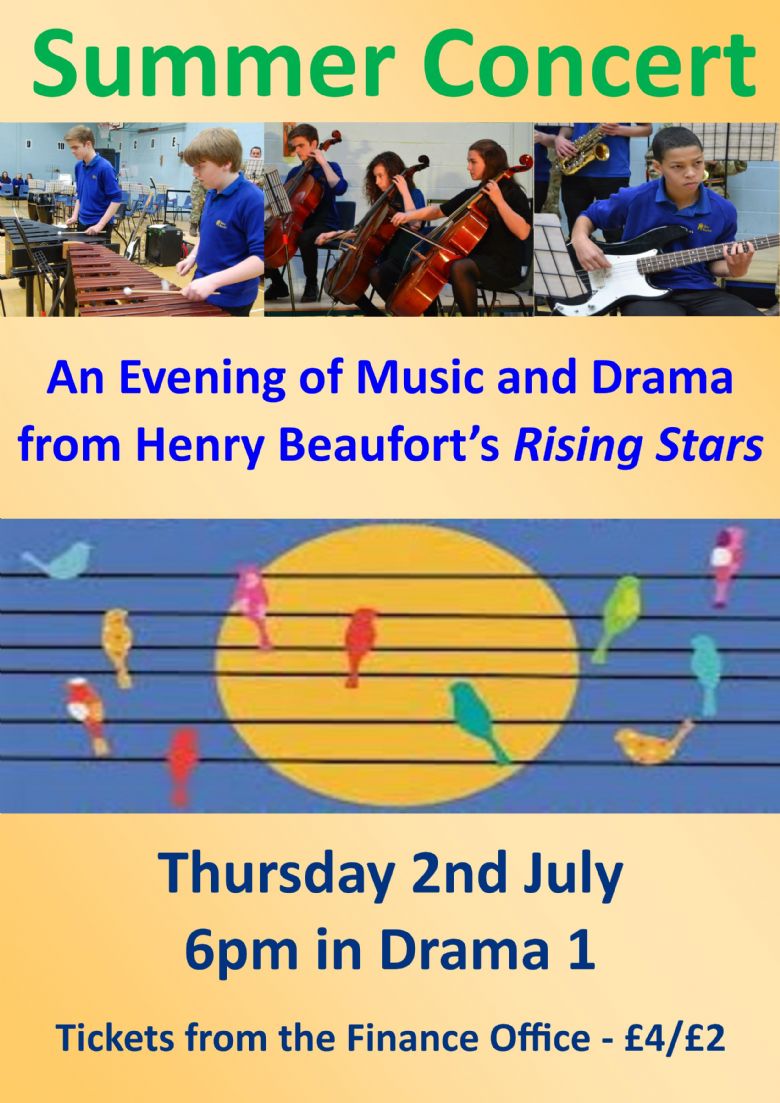 Mrs Saunders, Acting Head of Music