Lawrie McMenemy MBE visits The Henry Beaufort School
Lawrie McMenemy MBE visits The Henry Beaufort School for first Football Foundation ambassador duty
Monday 18th May saw an exciting visitor at The Henry Beaufort School. Lawrie McMenemy MBE, former FA Cup-winning Southampton FC Manager and Graham Taylor's Assistant Manager for England, visited our 3G pitch, which was delivered by the Football Foundation, to watch pupils take part in a football training session. His visit was the first in his new role as a Football Foundation Ambassador and forms part of the Foundation's 15-year Anniversary celebrations.
In 2008 the school received a £342,377 grant from the Football Foundation's Funding Partners – the Premier League, The FA and the Government via Sport England – to develop a 100m x 51m, floodlit, third generation (3G) artificial grass pitch (AGP) for school and community use, which was opened by Sky Sports presenter Jeff Stelling.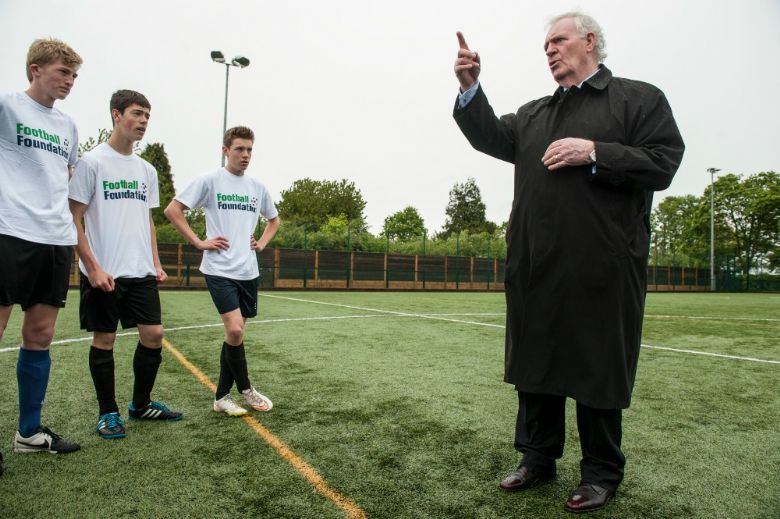 Lawrie tells tales of his footballing career and puts the students through their paces
The pitch is used extensively to deliver both multi-sport PE lessons and extra-curricular activities. The facility is used by 764 (129 female and 629 male) grassroots footballers every single week, including those from local grassroots clubs, community groups and small-sided leagues.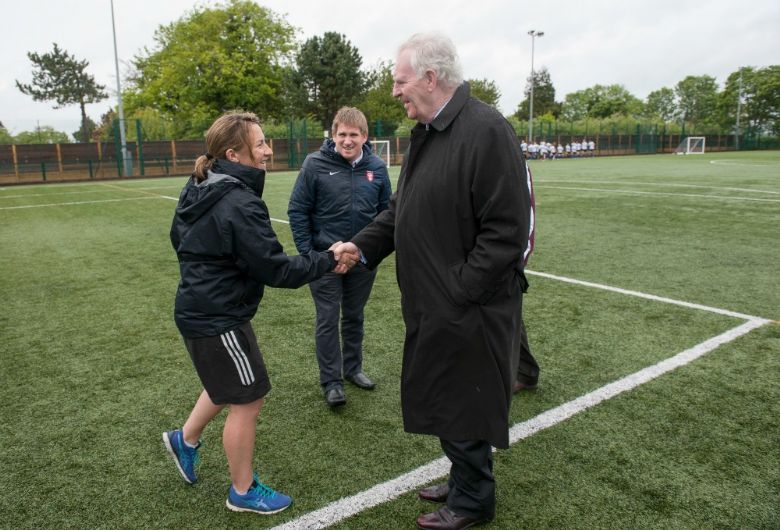 Lawrie meets Head of PE, Miss Colebourn
We are also pleased to work closely with the Saints Foundation, the charitable arm of Southampton FC, to provide girls' football coaching sessions after school every Monday to increase girl's participation in the sport, a move which has seen many of their teams go on to represent the Saints Foundation at various national tournaments. Additionally, the Saints Foundation runs 'Soccer Schools' during holidays, which cater for children aged 5-13 years and can provide a route into the Southampton FC Academy.
Lawrie said: "Today I have seen up close just one of the facilities that the Football Foundation has provided here at The Henry Beaufort School. I am delighted to see it full today with kids enjoying football and I know it is full all day every day with members of the local community who can turn up and enjoy a kick around regardless of ability."
Mr Howells, Assistant Headteacher, commented: "It was really good to see Lawrie McMenemy coming to the school and working with our young footballers, in the year when the school is Hampshire Under-15 County Cup Champions and Girls Under-13 Hampshire Champions. This is in a large part thanks to the Football Foundation for providing us with an excellent all weather pitch which enables our students to train and perform on the highest quality playing surface."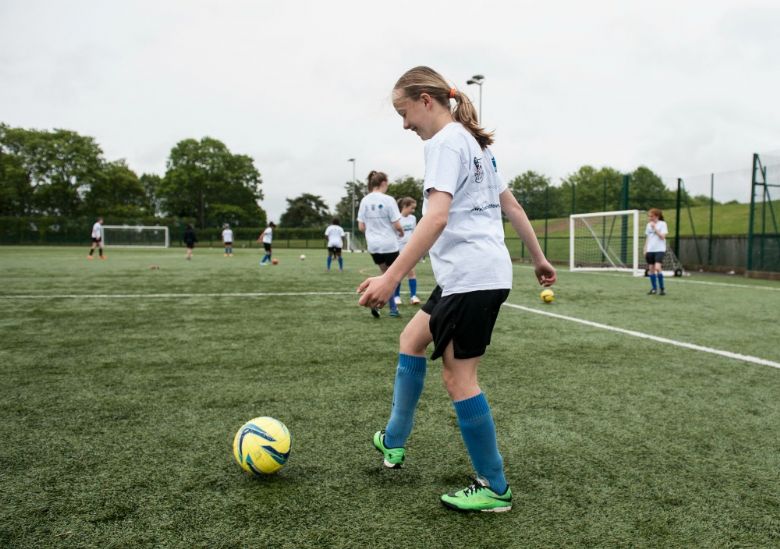 Founded in 2000 the Football Foundation is the largest sports charity in the UK funded by the Premier League, The FA and Government, via Sport England. It funds the development of new and refurbished grassroots sports facilities in order to improve the quality and experience of playing sport at the grassroots level.
Since it was launched in 2000, the Foundation has awarded around 13,000 grants worth more than £520m towards improving grassroots sport, which it has used to attract additional partnership funding of over £736m – over £1.24bn of investment into the grassroots game.
Lawrie's visit to The Henry Beaufort School was covered by BBC's South Today and featured on Tuesday evening's news.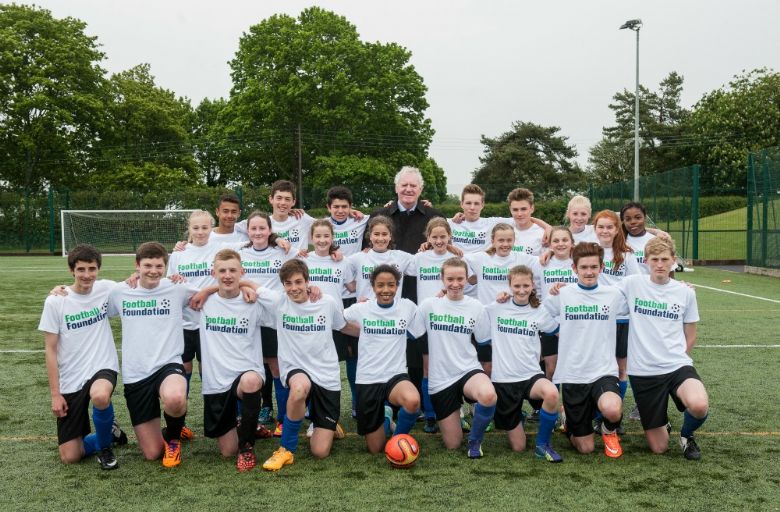 Lawrie with some of Henry Beaufort's footballers. An exciting visit for all involved!
All images by www.stellapictures.co.uk