Comenius students visit Finland
For the final Comenius trip of the year, seven students visit Soini, Finland
For the first time students at The Henry Beaufort School have had the opportunity to visit our partner school in the small village of Soini in central Finland. Two teachers, along with seven students first flew into Helsinki on Monday the 4th of May. The group spent one night and a day in the capital city before making the trip north. This was enough time to do the 'hop on hop off' bus tour of all the major sites of the capital including Senate Square, the rock church and Uspenski Cathedral. We then met up with the other Comenius groups from our partner schools in Europe and travelled together to Soini to meet our host partners.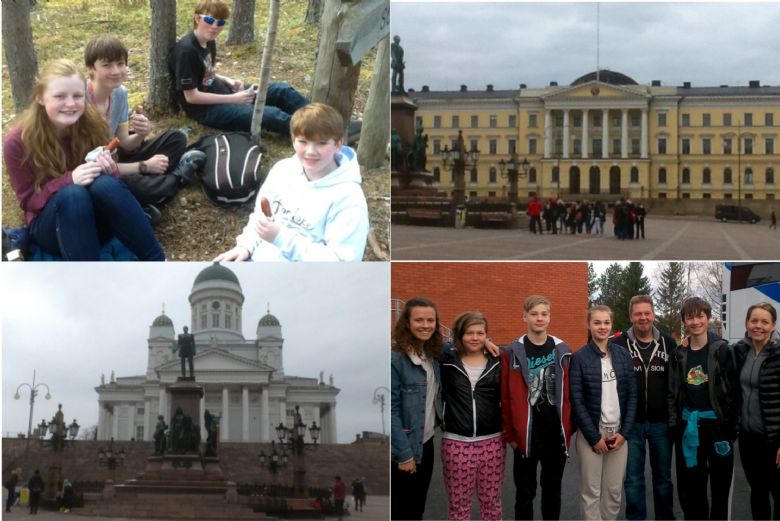 Once in Soini, students were greeted by their partners, (some of whom we already knew from the previous Comenius visit to The Henry Beaufort School). The school in Soini is much, much smaller than ours, but they kept us well entertained with a tour of the school, baking and Finnish baseball. They also fed us well with lots of traditional Finnish food! One day we hiked through the forest to a beautiful lake, where there were small wooden cabins for us to sit and eat lunch. Henry Beaufort students, as usual, represented the school superbly and every host family said how nice it was to have had them to stay. Students enjoyed their evening activities, which for some included the traditional Finnish sauna.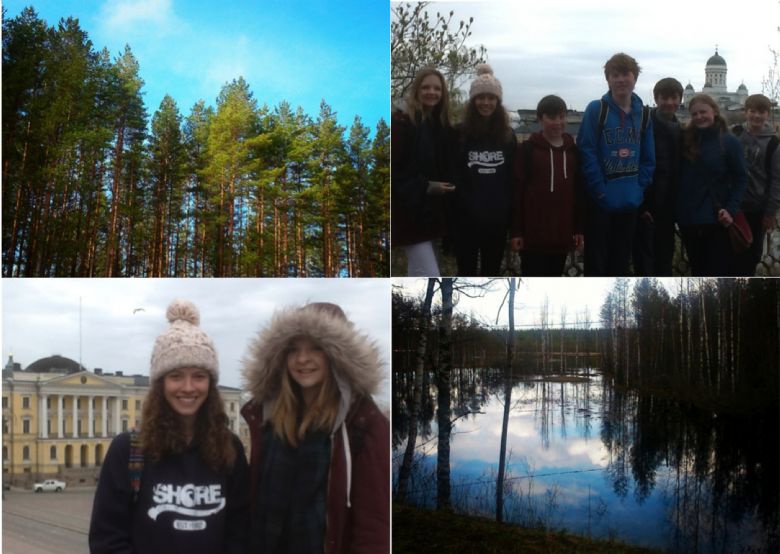 There was an emotional goodbye and it was lovely to see that friends had been re-united on this trip and new friendships were starting to develop. We really hope that we will be able to work with this school again in the future. This was the last of our Comenius trips for the year and we now await a decision on funding for the project for the next three years.
Miss Wilson
Student comments:
The trip to Finland has been amazing. My hosts, the Osala family, are so lovely and I had a wonderful time with them. Seeing the Finnish school was great and I met so many amazing people. Soini is a beautiful place. I am very thankful to the Comenius project for making it possible for us to come to Finland. Thank you to Mr Naisbitt and Miss Wilson for taking us! Georgia Aiken Y10
I enjoyed the trip to Finland. I especially enjoyed Helsinki and the Finnish baseball at school. Danny Maddaford Y9
I enjoyed the tour around Helsinki and going in a sauna for the very first time. Ben Elkins Y7
This trip to Finland has been really nice, everyone was so lovely and Soini was beautiful. I'm really going to miss Finland, so I am very thankful to everyone who made it possible. Eve Arengo-Jones Y10
I really enjoyed the trip to Finland. It was a really great experience and an amazing opportunity to experience a different culture. Staying with the Finnish family was a very interesting insight into the way of life in Finland. Overall an amazing and unique experience! Emily Drew Y8
The Comenius trip to Finland was one of the best trips I have ever taken and I will treasure the memories. I learnt a considerable amount about the culture and formed a good relationship with the host family who I'm going to keep in contact with. It was so much fun! Oliver Redwood-Mears Y9