Henry Beaufort's young chefs shine in local cooking competition
Six Henry Beaufort contestants compete for Orcinus Young Chef 2015
This term The Henry Beaufort School have had a number of their young chefs enter into a competition run by prestigious catering recruiters, Orcinus. The local firm, who recruit employees for the food industry, have organised the Orcinus Young Chef Competition 2015, which is a chance for students from local schools to create, cook, impress and win!
The competition, open to Kings' School, Perins and The Henry Beaufort School, has four rounds. Students were required to submit a recipe in order to enter, and those who were successful got the opportunity to make their delicious dish for the judges in Round Two. The Henry Beaufort School are pleased to say that they have the most entrants from one school, with seven pupils entering a recipe. Four of those went on to create their dishes for the judges in Round Two, which took place at Perins School, Alresford. Students chose to make dishes ranging from Chocolate and Coconut Cake, to Hunters Chicken, to Spiced Sticky Apple and Toffee Puddings! The range of skills used already in the competition has wowed the judges and we haven't got to Round Three yet!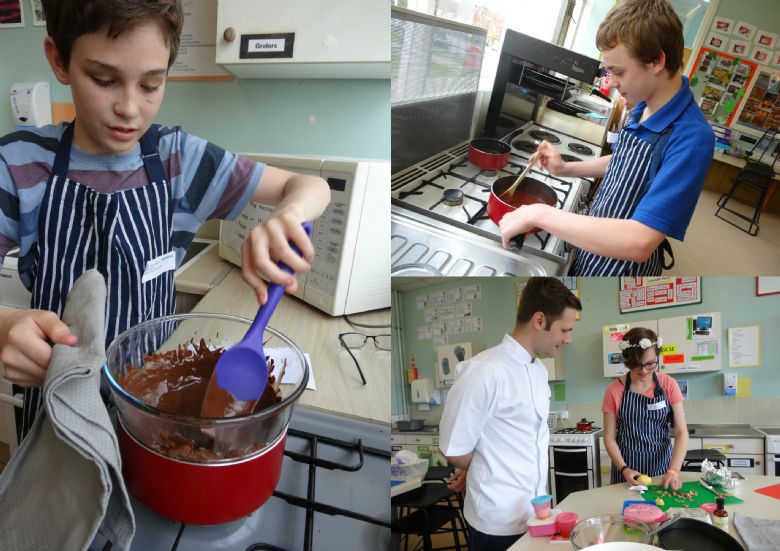 Congratulations go to Tommy Harris, Felicty Wells, Kieran Tillwach, Emma Johnstone, Lucy Mitchener and Claudia Herbert for making it through to Round Two.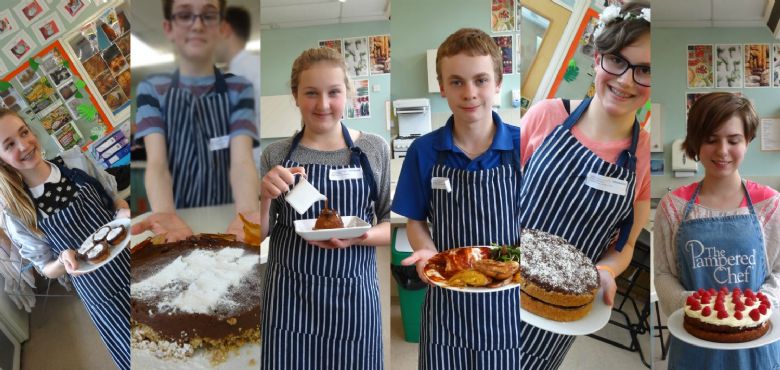 The six Henry Beaufort contestants with their mouthwatering masterpieces
Round Three is a chance for the students to use their imagination. They will be given 90 minutes to cook a dish from a box of mystery ingredients. Those who ace this round will go onto the Finals which gives them an opportunity to create a 'Showstopper' where a guest judge will make the final decision on who is crowned Orcinus Young Chef 2015! We hope to be reporting back soon that the winner is a member of The Henry Beaufort School community. Watch this space!
You can follow the competiton via the Facebook page here, or visit Orcinus' website, here.