Silver medals won at 2015 Southern Schools Sports Acrobatics Competition
10 Henry Beaufort gymnasts compete in regional competition
Following on from the success of the school's annual Gym and Dance Display, on Sunday 29th March, 10 gymnasts from The Henry Beaufort School competed in the 2015 Southern Region Schools Sport Acrobatics and Tumbling Competition. Hosted at Southampton Gymnastics Club, schools from all over the South entered, including schools from Buckingham, Berkshire and all across Hampshire.

It was an early morning start at school - even earlier as the clocks had gone forward but the pupils were so excited and keen to put into practice all the hard work that they had put in at Gym Squad with the excellent gymnastics coaches from Treasure Gymnastics.

The day started off with the Under 14 girls pairs, Eleanor Quigley with Maisie Klingsheim and Ines Mazdon- Delas with Annabelle Gibson were representing The Henry Beaufort School. In total, there were 30 pairs competing and the competition was high! Amazingly, Ines and Annabelle were awarded silver - an absolutely fantastic achievement. Even more impressive as Annabelle only started gymnastics in Year 7 and this was her first competition!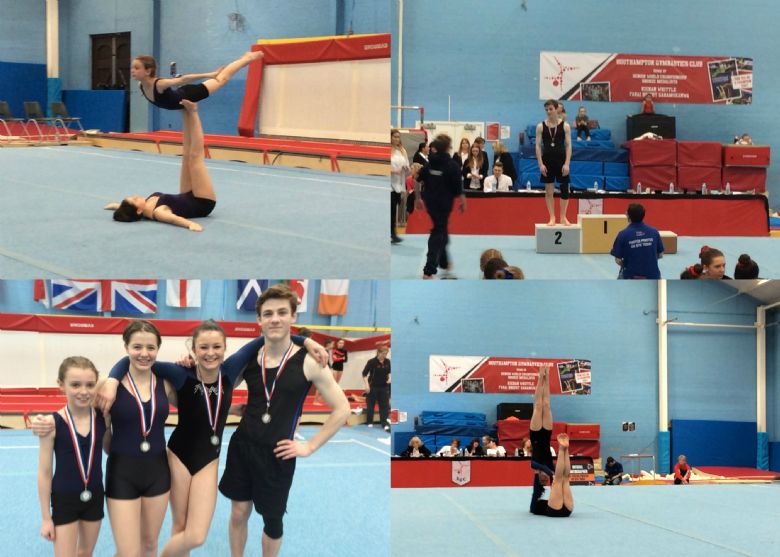 Next up was the Tumble, where each competitor is required to perform three runs. Each run has to include a minimum of five elements and again, these were of an amazing standard. Caelan Jack, Abbie Shaw and Robyn Wooldridge were competing in the Under 19 category. After a number of somersaults, flicks, straight back sand round offs, both Robyn and Caelan won silver medals!

With the afternoon came the time for the older pupils in the Under 19 pairs category to shine. Abbie Shaw with Helena Ironton, Caelan Jack with Jess wells and Chelsea Feltham with Robyn Wooldridge all performed faultless, amazing, well rehearsed routines. Jess and Caelan secured silver medal in the Under 19 mixed pairs.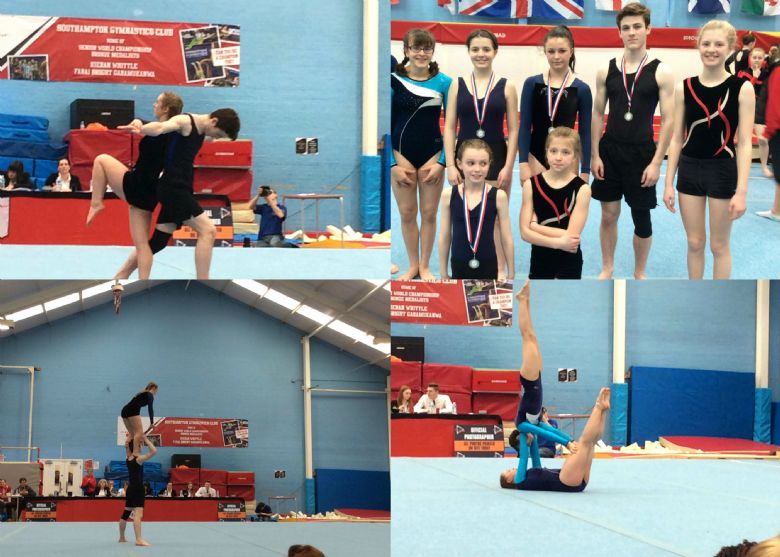 Well done to all involved, an excellent day of top quality gymnastics. We will now wait to see whether any pupils will progress through into the National Finals!