Henry Beaufort welcome Olympic athletes into school
Sky Sports Living For Sport mentors Peter Waterfield and Alex Danson visit The Henry Beaufort School
On Wednesday 18th March, The Henry Beaufort School were lucky enough to welcome not one, but two Olympic athletes into the school for the day, when Sky Sports Living for Sport mentors Peter Waterfield and Alex Danson visited.
The Sky Sports Living For Sport programme aims to "use sports stars and sport skills to improve the lives of thousands of young people. Sport helps people think, helps people listen, helps people to speak up and helps people to work together". Every day at school, the PE department sees the importance and value of sport, and the crucial life lessons it has the capacity to teach us.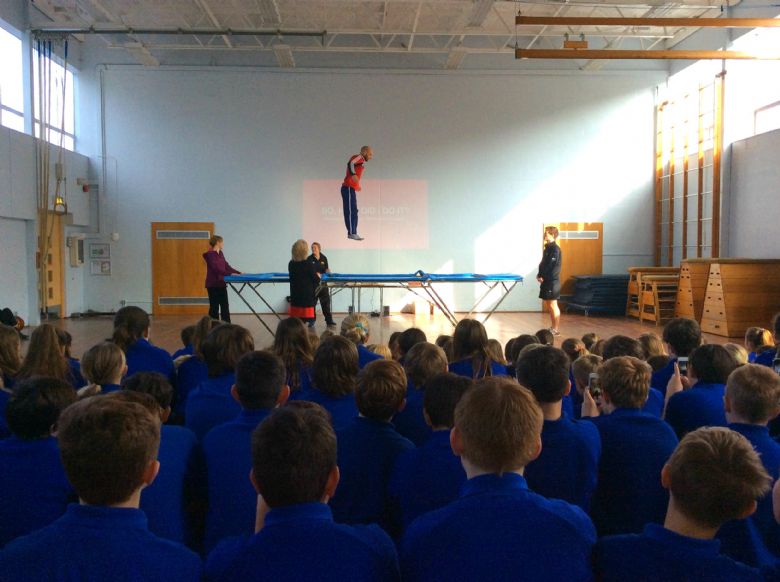 Silver medallist Peter began the day by delivering an assembly to Year 7 to talk about his experiences, how he got into diving and the highlights of his career. The students were fascinated to hear about London 2012 (in particular the food hall and the free food!), to see an Olympic Silver Medal from the Athens games in 2004, and to begin to realise that anyone has the potential to be a success if they dedicate their time to something – whether it be sport, music, academia or another talent. The real message from Peter was that you never know if you do not try! Peter then performed an incredible demonstration on the trampoline, which was simply amazing.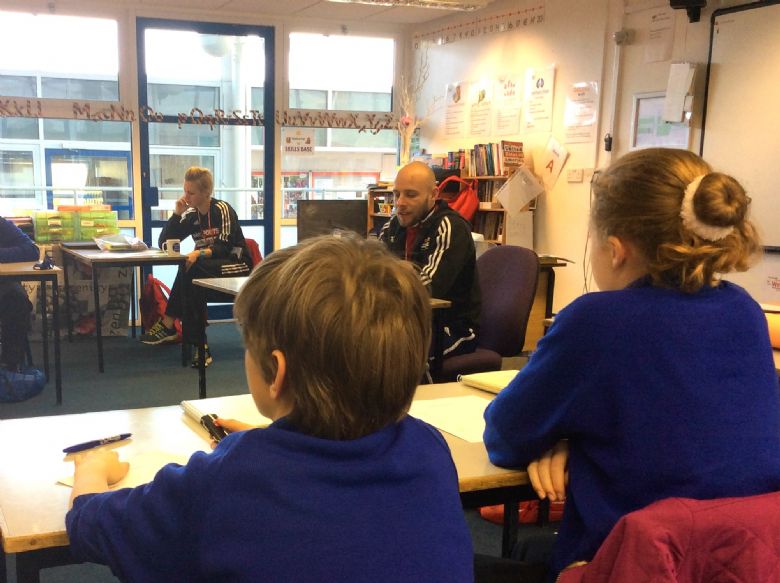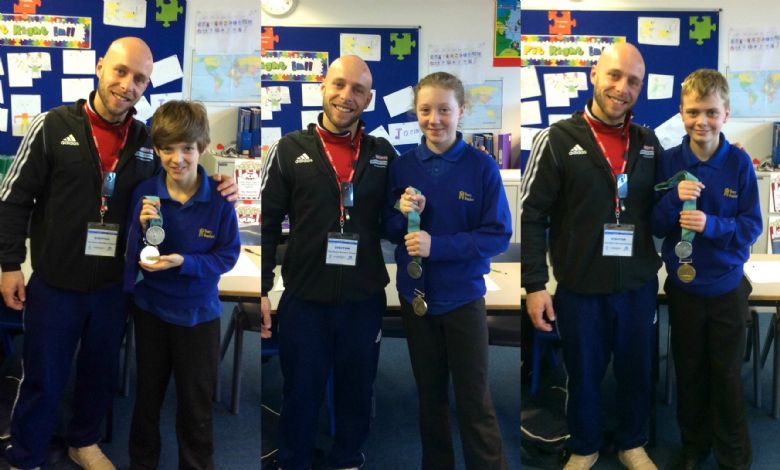 For the second part of the morning, Peter faced what may have been one of his hardest ever press conferences. A group of Year 7 pupils had been working hard to plan and prepare questions to ask – and there were some great ones! The students will then take the answers they received and develop a newspaper style article about what they have learnt.
Before lunch, a group of Year 10 GCSE PE students, who wish to use trampolining as part of their practical assessment, were lucky enough to work with Peter. They worked through some trampolining routines with the athlete – a real highlight for them.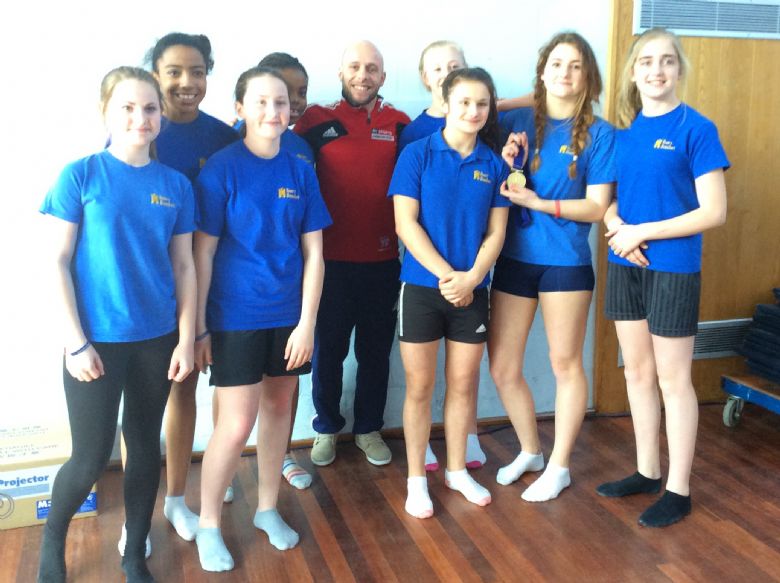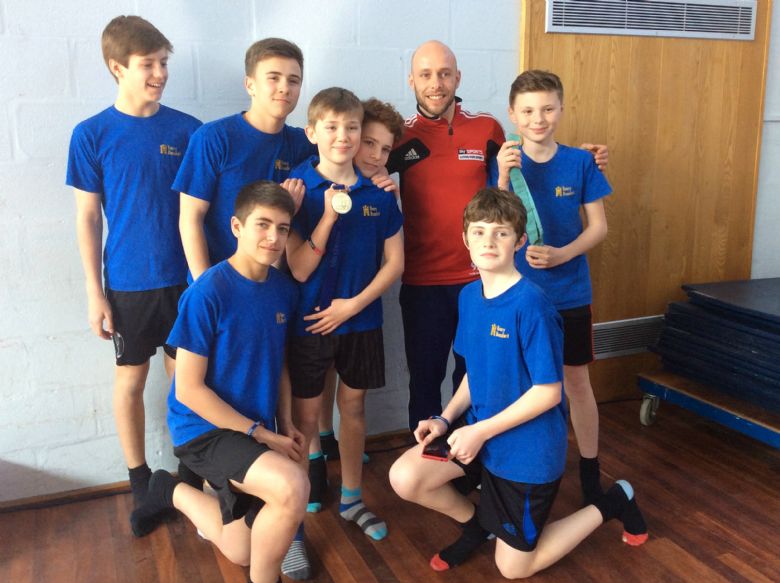 The final part of the day was spent working with a group of Year 8 pupils who have been identified as Gifted and Talented in PE. During this session, both Peter and Alex delivered the Six Keys To Success that are designed to help develop life skills. They include:
Mental toughness
Hunger to achieve
People skills
Sports and life knowledge
Breaking barriers
Planning for success
It was a great day, with both Peter and Alex commenting a number of times how fantastic the pupils were and that they were a pleasure to work with - Peter even tweeted to share what a great day it was! A big well done all involved! We will look forward to the next project.