Reminder: Music Department Spring Concert
A reminder of details and ticket information for the Music Department's Spring Concert
We would like to take this opportunity to remind you about the upcoming Spring Concert. The Music Department would like to invite you to our Spring Concert, to be held this Thursday 12th March 2015. Students from all years will be involved in this concert with performances ranging from Singing to Orchestra to Rock Band with a range of solos and smaller ensembles.
This year we will also be joined by the Band of the Bugles and Rifles. This is really exciting opportunity for students who will be able to enjoy performances by these professional musicians but also to perform alongside them. The Spring Concert will be held in the school Sports Hall and will begin at 6.00pm. Tickets will cost £4.00 for adults and £3.00 for children and senior citizens. If you would like to order tickets please fill in the form below (please scroll to bottom of page for downloadable PDF) and hand it in to the school finance office by Monday 9th March. Tickets will be offered on a first come first serve basis.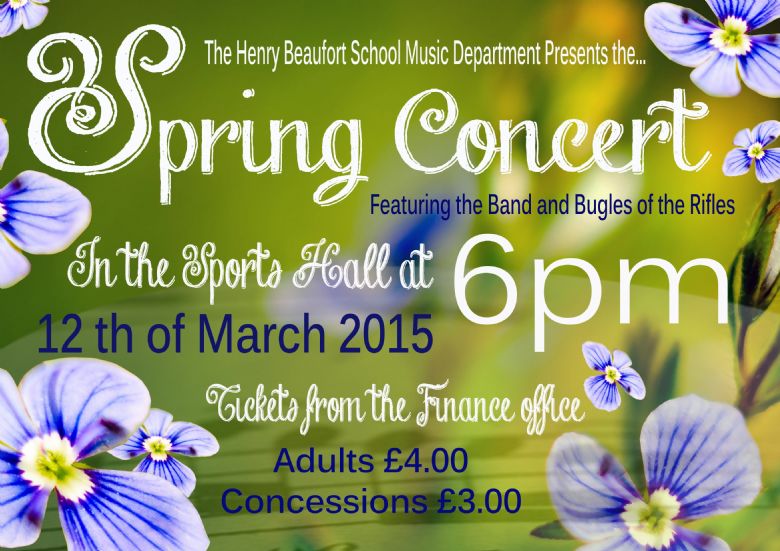 We very much look forward to sharing this evening with as many parents as possible and hope that you are able to attend.