Post 16 Information Evening
Last week was a great opportunity for students and parents to learn about choices
The post 16 Information Evening last week was a great opportunity for students and parents to find out more about the choices available at 16. Representatives from local colleges, employers and universities were present to give advice. All the colleges will also be runni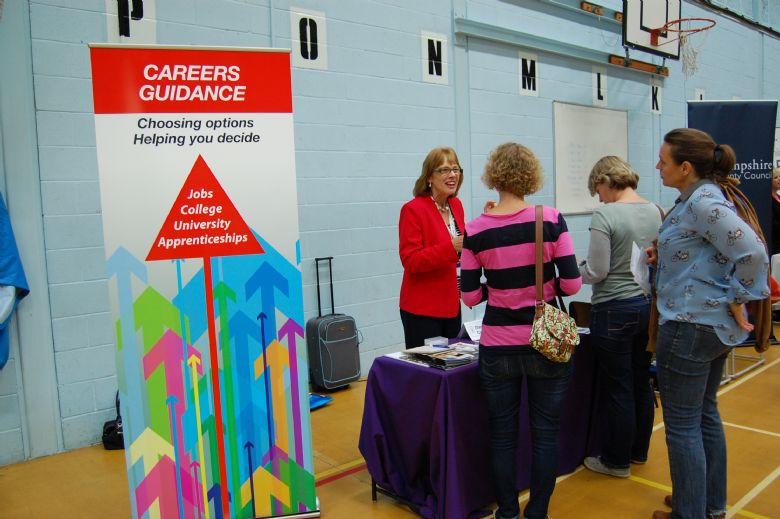 ng Open Evenings later in the term.
This year we opened the event to Year 9 and 10 and it was great to see so many coming along after school. Many of the colleges needed extra supplies of information before the evening session!
This event is only part of our provision for Year 11 – colleges are visiting to tell students more about courses they offer and we will also have advice about apprenticeships later in the term. Olwen Parkinson, our independent careers advisor, gives individual careers advice. Please contact her through the tutor if an appointment is needed.