School receives £1,500 from Winchester Community Fund to support BBC project
We are delighted to announce we have received a £1,500 grant from the Winchester Community Fund of Simplyhealth. The grant will help the growth of the school's media offering, supporting student's participation in the annual BBC School News Report project and facilitate the development of a new school newspaper, via our Journalism Club.
Winchester-based Simplyhealth Professionals, the UK's leading provider of dental payment plans and preventive healthcare plans for pets, offer the Winchester Community Fund to help those who strive to make a difference in their communities and to support local initiatives. The money received by the school will be used to purchase new technical equipment including a green screen, microphones and iPads, to allow students to learn the complexities of audio visual projects as well as develop their journalistic skills.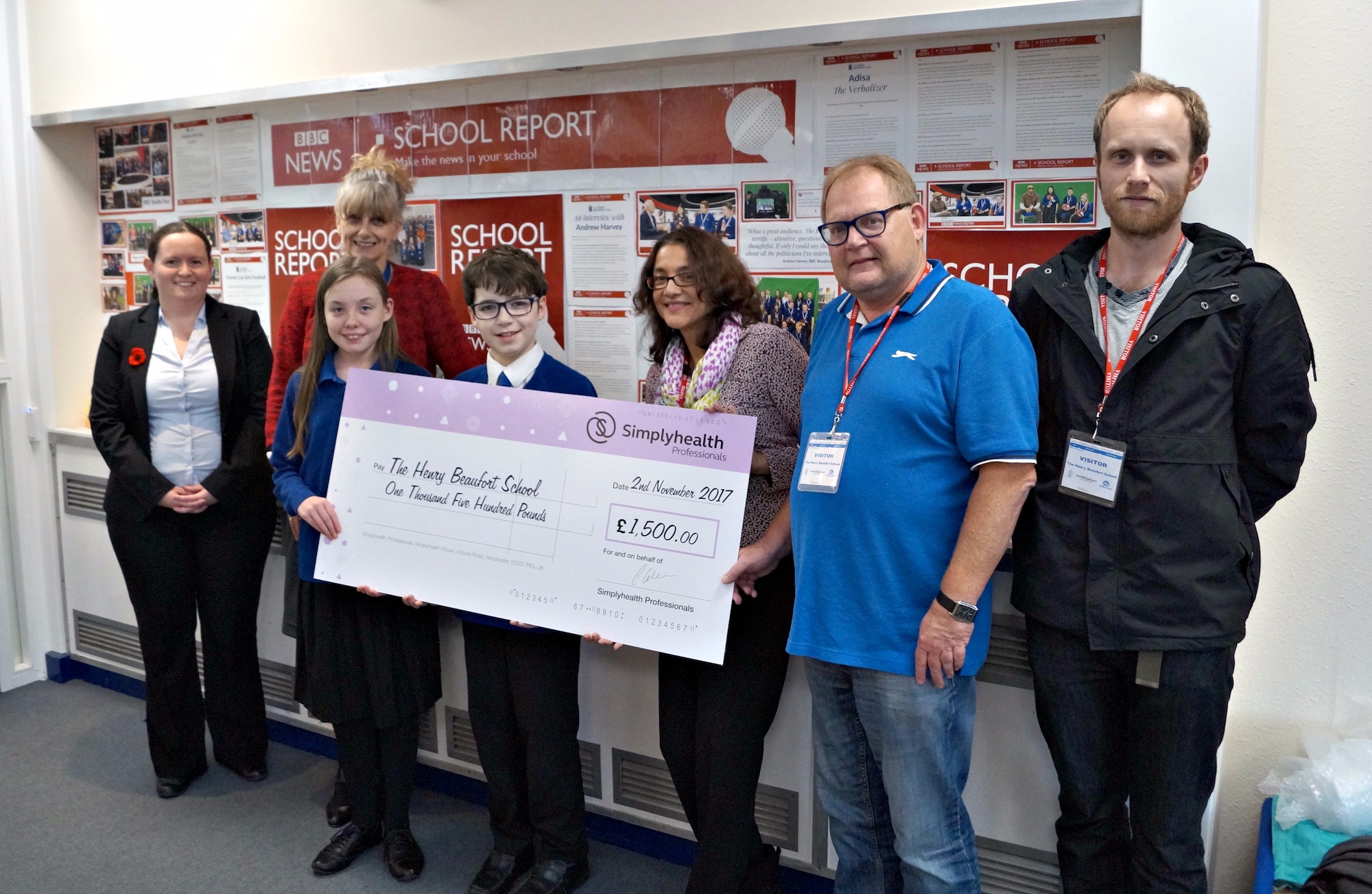 Miss Bean, English Teacher and organiser of BBC School News Report said: "We're delighted to receive such a generous grant from Simplyhealth. The students can't wait to get going with the new equipment and produce some brilliant work. Thank you so much!"
During last year's BBC School News Report, students were lucky enough to interview Take That's Mark Owen and the BBC's Andrew Harvey, as well as visit the South Today studio for a tour, amongst many other exciting occasions. The project sparked such interest with the students, Miss Bean set up a Journalism Club and applied for the Winchester Community Fund grant.
Jo Longman, Chair of Simplyhealth Professionals' Winchester Community Fund and Director of HR and Engagement, said: "It's fantastic to hear how much the students at The Henry Beaufort School enjoy their Journalism Club and we're delighted to add further value to their activities through the purchase of new equipment. We recognise how important extra-curricular learning is for young people and how it can benefit their personal growth and wellbeing – both from a physical and mental perspective."