Hello from Henry B! Edition 4 2022
9 November 2022
Dear Parents,
It has been a jam packed first half term and we are already hurtling towards Christmas.
Rehearsals are in full swing for our Theatre Royal production of Matilda in January. Everyone is so excited about sharing months of preparation on the stage and behind it. Details of the event are attached to this newsletter and here is just a taster of what is to come…
MATILDA: Well, I needed to learn to read words so that I could read sentences because basically a sentence is just a big bunch of words. And if you can't read sentences, you've got no chance with books.
MISS HONEY: I believe Matilda Wormwood is an exception to the rules.
AGATHA TRUNCHBALL: Do you think I would allow myself to be defeated by these maggots? Did you? Who do you think I am Miss Honey? A weakling? An idiot?
MISS HONEY: I don't think this is teaching at all, I think it's just cruelty!
TRUNCHBALL: That is because you, Miss Honey, are pathetic. You are weak. You are in fact, a snivelling…little…
Come join the fight against Trunchball!
In this newsletter you will find details on the many and varied activities that our young people have been able to enjoy so far this autumn term. A huge thank you to all my colleagues for making this happen.
I have been delighted to see so many of our students taking part in after school sports, keeping a healthy lifestyle at the forefront of their day.
My colleagues and I are so pleased with the positive attitude shown by our young people. Year 7 have made a tremendous start to their secondary schooling and on the day before half term Mr Coe and I had the pleasure of awarding 64 Headteacher Awards to Year 8 students who so proudly showed prospective parents and students around our school.
There was a high number of entries for the Inspirational Quote Competition and the winners will be announced in the Whole School Assembly at the end of term and quotes from students will be appearing on our screens from January 2023.
Over half term our first residential trip abroad for over two years took place.
The start of many more to come.
Battlefields Trip
During half term 60 Year 10 students and staff spent four days touring the WW1 Battle sites in the Ypres Salient and The Somme. All students were fantastic ambassadors for the school and did us proud at every possible opportunity, whether it be by laying a wreath on behalf of the school during the Last Post ceremony at the Menin Gate, standing around for an hour waiting for it to start or by demonstrating the utmost respect for each of the locations that we visited. Staff on the trip were stopped by five members of the public, at different locations, to tell us how fantastic, polite, and respectful our students were, which was just amazing to hear and very well deserved!
Every one of these trips is special, as it's not your average school trip, however this year was extra special. That's because this year we were the first group to see the school's plaque at the Lochnagar Crater, in commemoration of Private John Bennett.
Private John Bennett served in the Hampshire Regiment after enlisting six weeks before war broke out. He saw action in France, at the Battle of the Somme, and was 'shot at dawn' at the execution post in Popperinghe, Ypres in August 1916 for cowardice. In reality, he was a terrified 19-year-old who was suffering from PTSD and shellshock having endured endless days and nights being repeatedly shelled and gassed. Witnesses at his Court Marshall state that he was paralysed by fear and fell to pieces as soon as the shelling started. Instead of being given the help he needed, his illness was treated as poor behaviour, and he was made an example of. Private John Bennett, and 305 other soldiers just like him were finally posthumously pardoned in 2006, almost 100 years after they were needlessly executed.
After hearing his tragic story, and that of so many like him, we decided to commemorate him with a plaque at the Lochnagar Crater, which is one of the locations on The Somme that we visit. Once a German stronghold, it is now a 100ft wide and 30ft deep crater dedicated to remembering the importance of peace and reconciliation.
Miss Bean
New Year, New Habits
At the start of the New Year, we are modifying the menu in the Bistro on Mondays. We are going meat free! Eating less meat is one of the most impactful things we (students) can do for the environment. Even small changes in our behaviour can make a big difference. By eating a plant-based diet in the Bistro on a Monday we are helping save water, reduce our carbon footprint, and combat climate change. We are excited to say that The Henry Beaufort School is the first school in Hampshire (that we know of) to do anything like this.
Max (Year 11 student)
PE Update
The Girls Football teams have started the season very positively. At club, every week we have in excess of 40 girls attend which is fantastic.
The Year 7 girls have had a positive start to the year and have played 2 league games to date against Kings and Wyvern. What is great about this team is it includes a variety of experience, and all the girls are supportive of each other.
The U13 Girls team which is made up of a combination of Year 7&8 girls have had one game so far which was in the County Cup. They beat Bitterne Park 16-0 so progress on to the next round.
The U14 Girls have been exceptional this year and remain undefeated. They have progressed through to the next round of the County Cup with a 4-2 win against Thornden. In the league the have played Perins and won 10-5. They played Kings in an extremely tough game and drew 2-2.
The U16 girls have played Perins in the league and won 7-0. Unfortunately, after a close battle with Mayfield they eventually lost 5-3, meaning thy have been knocked out of the County Cup.
All teams have the next round of County Cup games to play, complete their league games and the District Cup starts after Christmas.
Well done to all the girls involved so far! The girl's enthusiasm and commitment has been excellent, and we wish them all the best of luck with the remaining games!
The netball season has started well all teams have been improving with every match they play. The Year 7 team has had some promising games and should be proud of their achievements as they start their netball career at Henry Beaufort. The Year 8 team had a rocky start to the year however, they turned this around when they beat Kings 11-3. All netballers should be proud of their efforts
Team PE
Rockstars Rocking!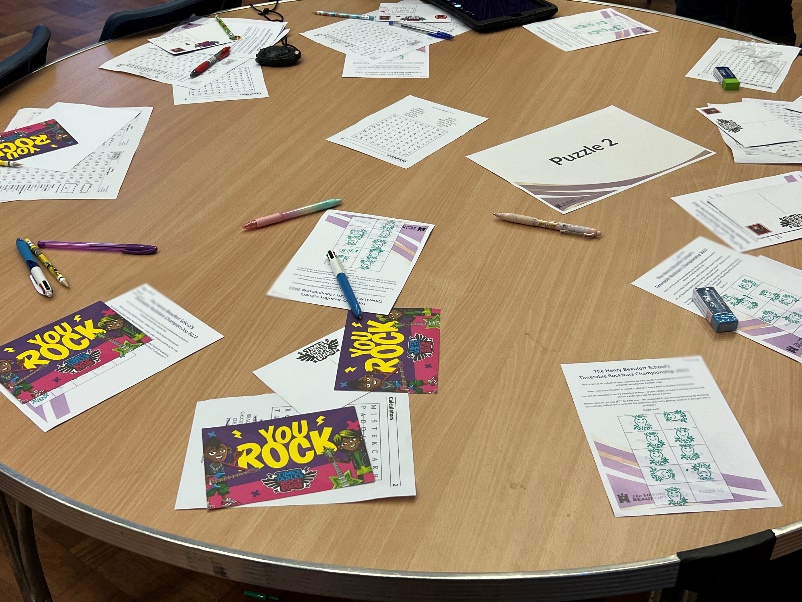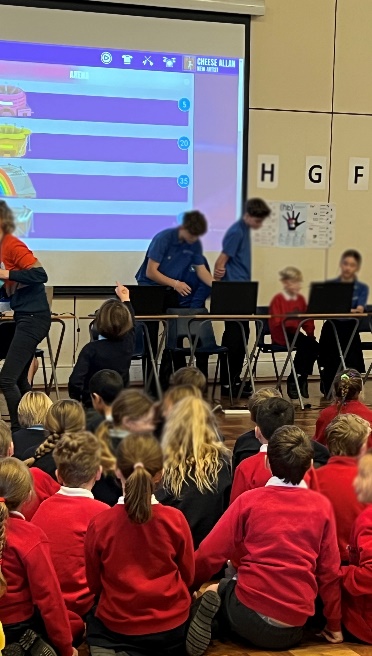 On the morning of Tuesday 18th October 2022, The Henry Beaufort School hosted a Times Table Rockstar Competition, welcoming Year 4 students from our local primary schools.
Over sixty Year 4 students from five different schools took part in the event, which involved taking part in a 'rock-off' and playing against other students using the Times Table Rockstar programme. There were lots of fun competitions to take part in, including problem solving puzzles, word searches and even an air guitar competition. It was a really fun event, and the Year 4 students showed off their brilliant Times Table skills!
It was supported by a number of Year 10 student Maths Ambassadors and Mrs Wilson would like to especially thank them for their help in making the Year 4 students feel so welcome.
Sadie and Freya, two of the fantastic student helpers, said "we really enjoyed the day, helping out the Year 4s and their teachers, and we particularly enjoyed the air guitar competition! The Primary students cracked all the puzzles, including one we couldn't do!".
Thank you to all who took part, and until next year, rock on!
Maths Team
The Scholars' Programme Southampton University Visit: Friday 4th November
Fourteen Year 8 students represented the Henry Beaufort school on a visit to Southampton University this day. They were attending a launch event for the Scholars' Programme, a series of challenging university-style tutorials and assignments which they will complete this half term, eventually culminating in a 1,500-word assignment marked by a PhD tutor. This term's topic is "WeCount: Can you shape your city?"
The visit included a session on memory strategies and critical thinking, after which we were toured around the University campus accompanied by a student ambassador, followed by lunch in the Student Union. The students did the school proud, and we hope they enjoyed their time at Southampton University. Well done all!
Mrs Naylor-Teece
Year 8 Science class – Winchester Green Week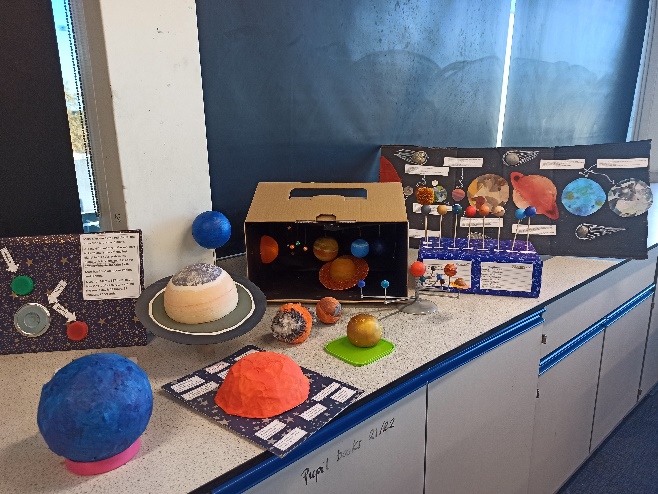 Mrs Arding is over the moon to share with you the Home Learning that her Year 8 Science class completed during Winchester Green Week. They were given the mission to create a space model from materials discovered in and around their own homes. As you can see from the picture, their creativity really was out of this world. Cupboards were scanned and recycling bins excavated to unearth treasures such as oyster shell comets, nightlight suns and milk-top moons. As well as mining for marbles, students also probed for interesting facts. It was brought to light that, like a discarded ping-pong ball rolling along a table, Uranus rotates on its side and because of this, half of the planet spends a quarter of the year in total darkness and that is the equivalent of 21 years on Earth!
Mrs Arding
Year11 Art Trip to Roche Court
On Monday 3rd October, 27 Year 11 Art GCSE students attended a very successful trip to Roche Court along with Mrs Ingoe, Mrs Williams, and me (Mrs Wybraniec). The weather was very kind to us and the students had a fabulous day. We have visited this outdoor Sculpture Park with our GCSE students for over 10 years and it never fails to inspire.
Students are always encouraged to express their own feelings and thoughts about each work of art. On this occasion our guides didn't disappoint and gave us some very useful contextual information about ideas that the Artist wanted to convey but only after students had been given the chance to respond to the art in their own way by talking, drawing, and experiencing each sculpture as fully as possible including, touching selected sculptures and taking photographs. On our day out we were lucky enough to view work by Antony Gormley, Laura Ford, Peter Randall-Page, and Barry Flanagan amongst many others.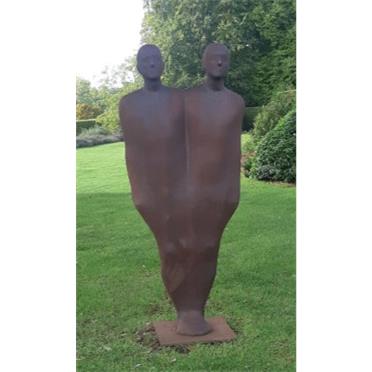 Our students produced lots of different types of drawings of the sculptures in a range of media and responded well to questions and points for discussion raised by our guides. Their increased confidence in responding to the Art was clear as the day progressed. Many of the students said they felt very inspired after seeing the work on show and many wrote down names of Artists to research and explore further as part of their current mock exam project based around the theme of 'Growth'. They will also be able to draw on their experiences and Artists whose work they explored when they start their Externally Set Assignment (exam project) in January.
Roche Court or the New Art Centre as it is also known, is open daily to members of the public and I highly recommend it for a lovely and thought-provoking day out with the family. For further details please take a look at their website: https://www.sculpture.uk.com/visit or contact them to book a visit on the email address or tel. number below.
nac@sculpture.uk.com
T +44 (0)1980 862244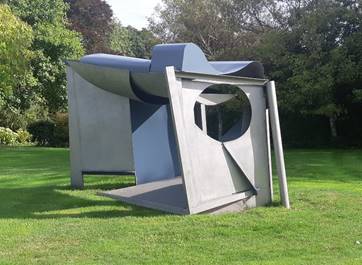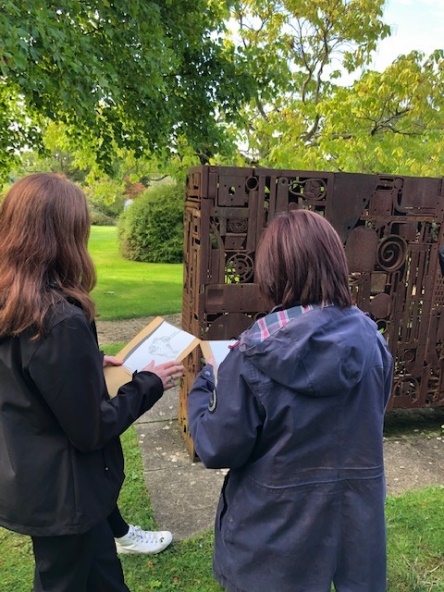 Thank you to all of you who responded to my recent school communication regarding the school toilets. I appreciate your support for the actions we are taking.
We will continue to work with our students to resolves the issues caused by the few.
With my best wishes to you and your families,
Miss Hearle
Headteacher
Uploaded below - Matilda SAVE THE DATE