Year 11 practice interview skills with Rotary Club
Year 11 students experienced the rigours of a formal interview in school last week
Year 11 students experienced the rigours of a formal interview in school last week – and then got feedback about their performance and how to improve it. This is the fourth year we have been pleased to welcome members of the Rotary club into the school to carry out these interviews. They have years of experience in a huge variety of industries and businesses and the school worked hard to match the interests and career ambitions of students to the knowledge and skills of the interviewers. This was not an easy experience for the students – one comment was 'It's really difficult when you don't know them' but the overwhelming view of students was that it had been useful and helped them to prepare for college and apprenticeship interviews that will be coming up shortly. We were also pleased to have overwhelmingly positive feedback from the Rotary Club about our students – they were impressed with their preparation and with their ability to deal with the stress of the situation.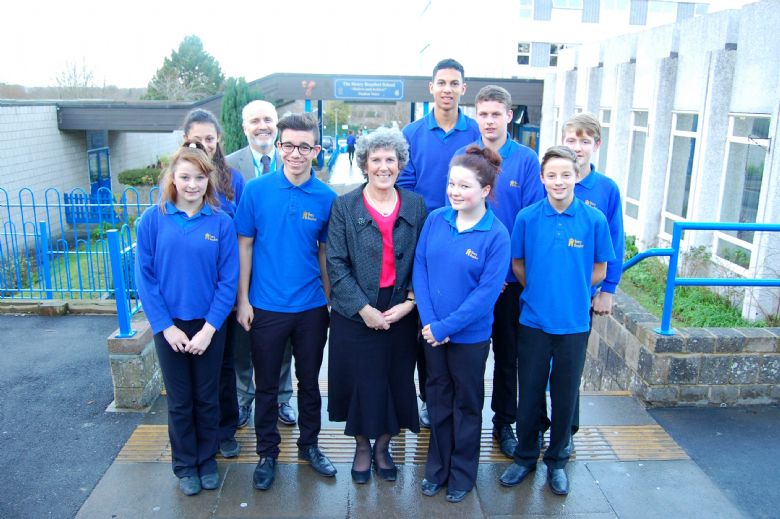 Jackie Porter, Liberal Democrat Prospective MP for Winchester and Chandler's Ford, pictured with students - "I hope the young people enjoyed the day as much as I did!".
Our thanks go to the Rotary Club who gave up their day to conduct the interviews and support Henry Beaufort Students.
Mr Jon Hicks, Deputy Headteacher