Comenius Club Italy Trip
Comenius Club members visit partner school Riccardo Monterisi, Italy
COMENIUS CLUB VISITS ITALY 7th – 12th October 2014
Last week members of the Comenius Club at Henry Beaufort were lucky enough to make the trip back to beautiful Bisceglie in Southern Italy, to visit our partner school, Riccardo Monterisi, as part of the 'Building Bridges' project.
The week allowed six of our students from across the school to meet and work with students from Italy, Germany, Spain and Finland. As well as this, students were given the opportunity to live with Italian host families, which allowed them to fully immerse themselves in a different language and culture.
Throughout the week we were offered the chance to take part in many events, activities and visits organised by the host school. Trips included a guided tour of the old town of Bisceglie, a very interesting day at a working farm, where students made their own traditional cheese and bread, as well as a beautiful coastal walk, giving students (and staff) the chance to enjoy the extremely good weather!
The focus of the trip was to 'Build Bridges' through music and dance, which meant that our students were often, and happily, taken out of their comfort zone to take part in school choir rehearsals, whole school orchestra rehearsals and traditional and modern dance sessions including the rather fast paced Pizzica.
All of this hard work paid off as at the end of the week there was a stunning performance by all the students, at the Bisceglie Theatre. This fantastic event drew in people from all over the town and demonstrated how important this project is. It was a highly enjoyable and enriching experience for all involved.
Miss G Sutherland
Here are some students' reflections:-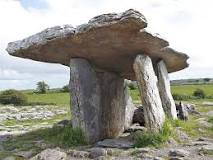 I thoroughly enjoyed my Italian experience and would strongly recommend this trip, as it was so much fun. I learnt lots about Italian food and their culture. We visited the Dolmen - an old stone-made prison, Cathedrals, theatres, the beach and a sweet and chocolate museum. The ice-cream was delicious, as were the pizza and pasta dishes!
Thomas Liddiard Year 9
Italy was brilliant! I came home with so many good memories. The food was nice and I learnt lots of Italian. Bisceglie was a beautiful town, with fantastic views and it was really hot. Thank you very much for this opportunity- it was one of the best experiences ever!!
Saskia Servini Year 8