Open Events & Prospective Parents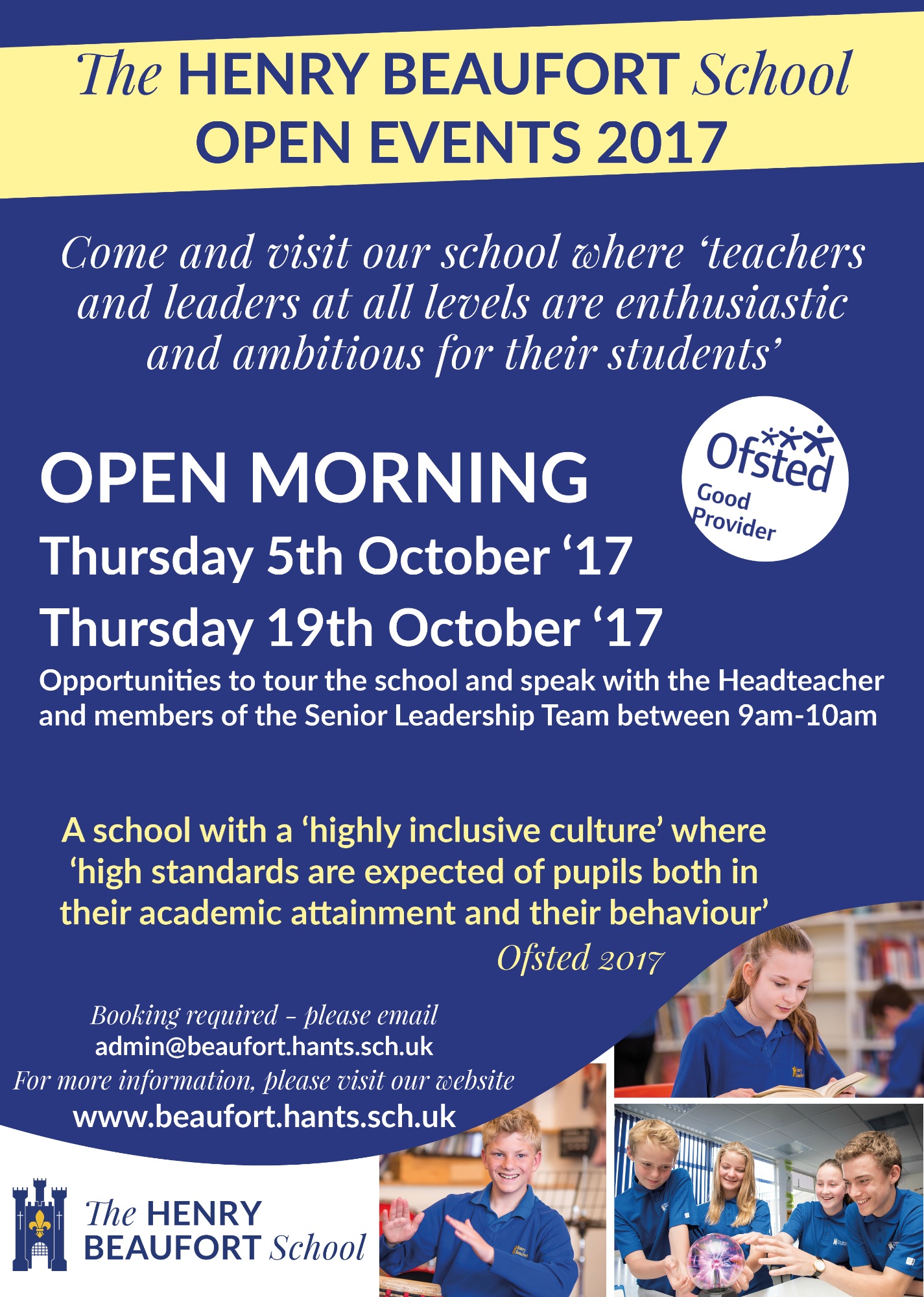 Please note parking on site is limited during the school day
Year 5 Taster Days
An opportunity for Year 5 pupils to experience a day at Secondary School
Year 5
Year 5 is a good time to start to think about choosing a Secondary School. At Henry Beaufort School we welcome families of Year 5 children to tour the school. Please contact the Heads PA if you wish to arrange an appointment to tour the school. Email: admin@beaufort.hants.sch.uk
What are Taster Days?
Taster Days offer Year 5 pupils a chance to sample a day at The Henry Beaufort School. The Taster Days take place in June and include various activities such as lesson experiences, orientation tasks, and meeting our teachers. Most importantly, it is a chance to find out whether Henry Beaufort is the right school for your child. We will be holding our Year 5 Taster Days in the summer term of 2018. Please email your interest to admin@beaufort.hants.sch.uk
The Headteacher will be attending an Assembly at all catchment Primary Schools during the Summer Term to talk to Year 5 students and their parents.