(HB)²​
(HB)² stands for Henry Beaufort Habit Building. The staff at Henry Beaufort are committed to making every student a better learner, by improving their learning habits. Good learning habits allow students to be more confident and successful learners, who are better prepared for our ever changing world. Since 2012 the staff at The Henry Beaufort School have embedded the keys ideas of (HB)². This was not designed to be a quick process, but one that stands the test of time and becomes woven into the fabric of the school. The learning habits have been organised into 4 areas.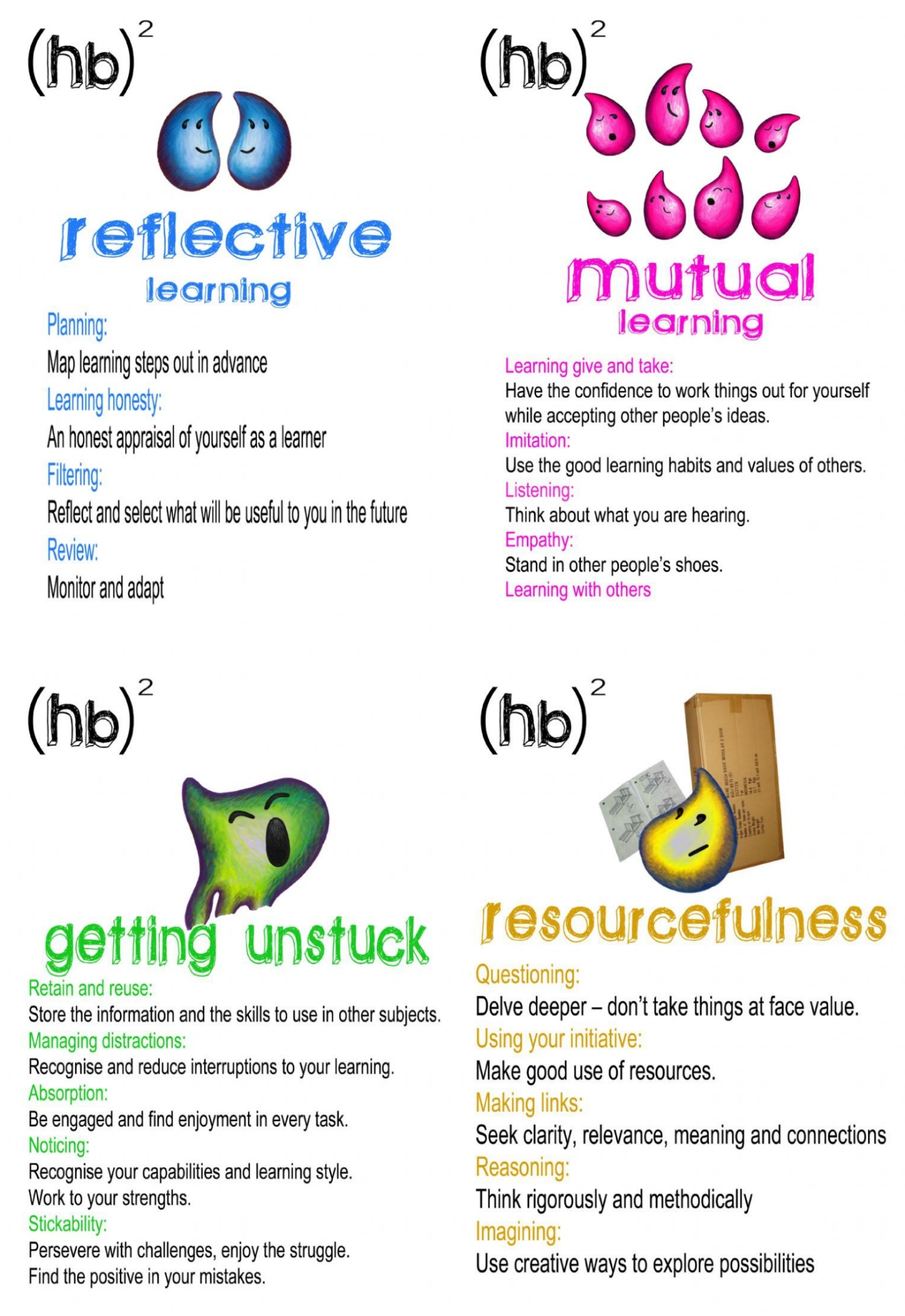 The art work was designed by Mrs Lyons in the art department and is prominent in all classrooms around the school site. This enables students to quickly see which habits they may be using for a particular lesson or task. The learning habits highlight to the students 'how' they are learning, not just 'what' they are learning. By making the learning visible, this encourages students to see how they can improve their learning and therefore become more successful.
As a school community of staff, students and parents, we all have a role to play in ensuring that students leave here with excellent learning habits. It's an exciting journey that we are all on together!
There are no secrets to success. It is the result of preparation, hard work, and learning from failure.
Colin Powell
There is no end to education. It is not that you read a book, pass an examination, and finish with education. The whole of life, from the moment you are born to the moment you die, is a process of learning.
Jiddu Krishnamurti